If you have some gold in your house either in pure form or embedded in jewelry, you can get a lot of money by selling it. However, the greatest concern surrounding this has always been getting the best value and buyer for your precious metals. Here are the facts that you need to know about making cash for gold in Brooklyn.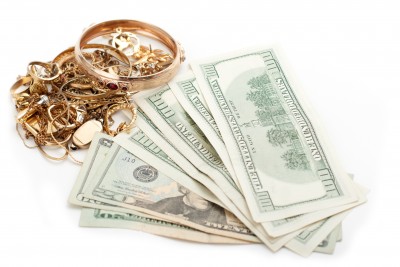 You could sell your gold directly to jewelry dealers:
Most of the jewelry dealers in town are willing to buy gold for resale. All you need to do is inform them that you have some gold and you want to get a good assessment of its overall market value. However, many pawn shops in town will offer you lower prices compared to other buyers. It would be best if you took the time to get different assessments of value from several cash for gold businesses around Brooklyn to assist you in establishing the true value of your piece before cashing it in.
Selling gold online fetches higher prices:
Selling gold online compared to using local pawn shops fetches higher prices for most people looking to make cash for gold. This is because there are more gold buyers online and the competition is higher. Additionally, they can pay better rates as their overhead is cheaper, on account of the fact that they don't rely on a physical location to manage their business transactions. However, when you decide to sell online, you must carefully establish the authenticity of a buyer; there are many scammers online. In some cases, you must insist on meeting your potential online buyers and come to an agreement on payment before handing over your gold. Regrettably, there is no shortage of stories of people losing their money to con-artists.
Genuine gold buyers will always be ready to showcase past transactions:
While searching for a buyer who will offer you the highest price remains your primary objective, you must not underestimate the need to review a company's history of past transactions. Because of the lucrative nature of this business, more people have ventured into it without clearly understanding the dynamics at work. The best cash for gold services in Brooklyn should be able to showcase past transactions and even provide a list of clients who they have successfully traded with in the past.
If you intend to make cash for gold online, the website should post reviews of past clients; ideally, these reviews would include their email so you can contact them and ask them personally about their experience with that company. Be wary of cash for gold services around Brooklyn that hesitates when you ask about their past transactions. Drop them and look for more transparent dealerships.
Read More: