Silver has gone from $3 to $30 in just the last few years. But will it continue to be a safe, profitable investment? Not every investor is convinced the value of silver will continue to rise.
First, it is important to note that anytime you can secure coins or bars at a lower rate than current market value, you automatically have a good investment. The real question here, though, is will that value continue to rise, if I were to buy silver at current market value?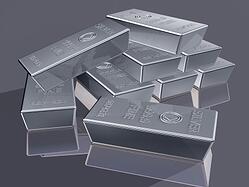 As an investment, some silver buyers are predicting that precious metal values will only continue to rise due to the unstable nature of the current economic conditions.

Currently speculators are throwing out quotes of around $170 per ounce rising on the horizon.

Some say over the next 30 years we can see a steady increase for the same reasons, perhaps even realizing a high of $1000 per ounce in this lifetime.

Should I Invest In Silver NOW?
Again, anytime you can obtain a metal below market value, you are doing well. The market is strong, and reselling is not difficult. Those who want to increase the values received, can enter into the wholesale market, and discover discounted coins and sales that make it much easier to guarantee a comfortable return.

Re-sellers and first time silver buyers might be able to find silver for about $0.06 on the dollar, a 94% discount, some are reporting. There is no magic formula, just knowing your markets, where the values are to be found, and how to access them. This is the vital information needed.

Serious silver buyers will often subscribe to professional investment reports that come regularly that often contain locations and access information for the discount markets. This is usually the fastest path to seeing a bigger investment sooner.
Remember that we are not talking about commodities contracts or futures, and no bars that will sit in a vault. Silver coins have value beyond the inherent silver they contain, due to their historical values, and to their quality of condition when obtained.
This is a common-sense approach for the common person looking to enter a safe, stable investment process. It does not require huge up-front investments, and trading up is common and easy to do. Silver collectors engage in an enjoyable historical activity that has helped line the pockets of historical figures throughout our history.

Our US treasury mint department made the careers of coinage artists who left permanent markings on American history through coinage die casting designs and silver and gold coin collecting from our earliest beginnings. Also, coins can be melted down to recapture metal value, or to be re-made into jewelry and other forms of art.
Today valuable collections can be started for low investments of under $100 or just over $10. Some investors are getting in at a low $1.50 an ounce in a market that can bear up to $30. The choice is yours. Your job-- simply follow the markets.
Parents often find coin collecting to be a valuable family undertaking filled with adventure, education and financial lessons inherent within the process. This is why it has continued to be such a strong investment area with little risk involved that has continued to be vibrant all throughout Americas history. Silver buyers today have many options. Purchasing coinage is just one of many.

Some are predicting silver will rise to $50 an ounce by the end of this year. If you pay attention and get in at this rate of $1.50 an ounce--just do the math, make your purchase and smile.
Also Read: