Having options for accessories that go beyond expensive and rare jewelry is incredibly appealing for most women and always has been. Dating back hundreds of years but having grown in popularity in the 20th century, costume jewelry and fashion jewelry have provided women the ability to look and feel glamorous while be mindful of their money. There are several similarities and differences between costume jewelry and fashion jewelry.
Both styles of jewelry revolve around the same general concept which is to provide some kind of replication of higher end jewelry. The metals and stones used are not precious but tend to be plated metals and glass or lower cost semi-precious stones. Some typical components of the jewelry include rhinestones, rougher earth based stones such as turquoise and colored or blown glass. In the last few decades, Swarovski crystal has become a staple in costume jewelry and fashion jewelry as it provide a definite middle ground between cheap looking rhinestones and real jewels. Though more expensive, they still allow for a very reasonably priced piece. Costume jewelry was created to replace finer pieces of jewelry and that would otherwise be worn only several times and passed through generations as an heirloom. Costume jewelry allowed for everyday wear without fear of damage or loss. Women have enjoyed being able acquire a sizable collection of jewelry and expand their personal style but adding to it with costume jewelry accessories. It also got its name due to its use in stage productions where the accessories needed to be seen by the audience and using real jewel was simply not feasible.
Fashion jewelry really only differs from costume jewelry in what it's intended to be used for. If a more bold statement needs to be made or something is needed to dress up one outfit in particular, fashion jewelry would be required for in that it's much less timeless than costume jewelry. The name fashion jewelry comes from the idea that it follows the latest trends and allows someone to keep current with what is fun and exciting without having to invest in something they may not wear after a year or two. This is not to say that costume jewelry and fashion jewelry can't be used interchangeably. Regardless of what you call it, a great piece of imitation jewelry is going to add pizzazz to any outfit and make it a sure win.
To view the full article, click here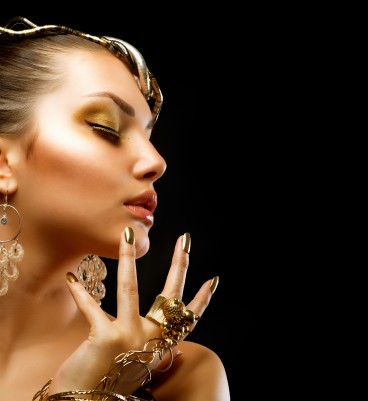 Also Read: