Selling diamonds for cash and gold for ready money has never been easier. As the economy settles diamond and gold prices are at their peaks. If you're considering reducing that old jewelry pile and selling diamonds for cash, don't wait until market prices slide. Luriya beats all offers on unwanted jewelry, antiques, coins, and watches to get you paid top dollar in NYC.
Diamonds and Gold
Do

Go Out of Style

Do you have out of style diamond and gold jewelry laying around and gathering dust? Perhaps you've been waiting to see if that chunky style comes back or considering selling diamonds for cash. Don't pay more than the material is worth to get a new piece made up – sell that out of style jewelry to Luriya. For over twenty years we've been helping people interested in selling diamonds for cash turn unwanted jewelry into ready money.
Your Diamonds and Gold Have More Value Than You Think
If you've been thinking about selling diamonds for cash, you might be interested to know how diamond and gold jewelry is valued. Selling diamonds for cash has a long history, and a specific way of rating a diamond's value has evolved, based on the Four Cs: color, carat, cut, and clarity. Luriya carefully inspects your diamonds and any certifications they have to offer you the best price.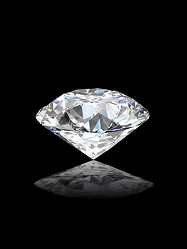 If you are selling diamonds for cash, you probably have diamond and gold jewelry – don't leave the gold at home, bring it to us! Weight and karat determine gold's value. A higher karat rating means a higher gold content. For instance, 14K gold has 58% gold content, the rest being metals used as hardening agents. While the other metals have little value, that 58% gold can be money in your pocket, and Luriya buys gold from 9K to 24K. When selling diamonds for cash, bring that unwanted gold with you!
Selling Diamonds for Cash Couldn't Be Easier!
Selling diamonds for cash and gold for ready money is best while prices are high. Luriya is a trustworthy, licensed company serving New York from our storefront at 30 W 47 Street in Manhattan's diamond district. Whether you're selling diamonds for cash or other materials such as gold, silver, platinum or coins, stop by TopPriceInTown. We offer our customers courtesy refreshments, parking validation and reimburse travel expenses for LiRR and Metro North. Call us today at 212-997-1202! To see our homepage click here.
Read more: