If you have a well cut diamond with a diamond certificate to show its authenticity that you are no longer interested in having, you can sell your diamond jewelry in a reasonably quick and easy manner. While it has been said that a diamond is forever, sometimes there are extenuating circumstances that force you to go beyond that idea and do what you have to do. Not many people even know how to sell diamonds, let alone where to do so and how to know that they are going to get the best price that they possibly can. When you have something that someone else wants, you need to be aware as much as they do.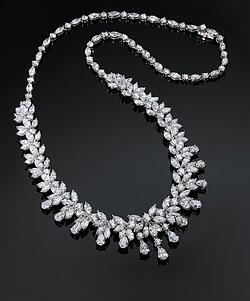 Selling diamonds can be a daft business, after all. As a general rule, when you have a diamond ring and you no longer have any kind of use for it, typically you do not want to simply hold onto it for years while you try and find someone who is willing to buy it for more than a pittance. When this kind of situation turns up, it can become a serious hassle for you in a hurry. This type of hassle can cost you a lot of stress, plenty of money and the time that you are never going to get back. Sadly, for the longest time there was absolutely nothing that could be done about this.
Also Read: Best Way to Sell Diamonds Fast
You also might want to consider that in general, the only way you can find someone who would be willing to buy your jewelry would be if you went to the local pawn shop. Aside from the fact that pawn shops are not known for being above board in most instances, the prices that you are likely going to get from a pawn shop are typically not that great. While you are most likely never going to recoup your entire original cost when you resell your diamond jewelry, you are really going to lose money if you try going to most pawn shops.
As well, attempting to find a seller through the old fashioned method of posting an ad generally goes the same way. After the part where you sit around waiting to hear from anyone, you then need to get to work filtering out the people who are just wasting your time. In some cases the act of responding to ads without having any genuine interest might actually be a hobby for some people. Of course, you most likely have better things to do with your time than play with people who have too much time on their hands.
Fortunately for the entire diamond selling world, there is now a solution available to anyone who has diamonds and or any kind of diamond jewelry that they are interested in selling. This solution is that you can go online and find buyers just about anywhere in the world, and you do not even need to leave your home. Through the power of the Internet, you can easily connect with a buyer. In some cases, you can even reach out to more than one or even a reasonably large number of buyers. This way, you will have a better chance of finding one that is going to offer you what you know your diamond jewelry is actually worth.
The best thing about certain Internet portals is that they also allow you to filter out the obvious tire kickers who are not actually interested in doing legitimate business. When you have filtered out the fake deals, the real deals have a lot more time to take shape, and you have a lot more time to do other things.
Even engagement rings can be sold online.
Also Read: Selling Diamonds With Confidence?
Also Read: