Have you ever considered consignment? The best place to sell jewelry in nyc through consignment will give provide you with the ability to get a higher price but you will also have to be patient; very patient. You will have no guarantees as to when interested jewelry buyers in the general NYC area will take a look at your jewelry – let alone buy it.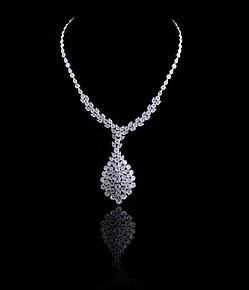 All sorts of stores will offer to show your piece to jewelry buyers who visit their store; ranging from bargain stores to the big brand names in jewelry. It really depends on what you have to offer; the better the condition and the higher the overall value, the more interested jewelers will be to sell it for you.
Here's how consignment works: you will make a deal with a jeweler who will sell your piece to jewelry buyers, in exchange, they will keep a percentage of the sale price. Take note: a few contracts will have a time limit stipulation. Be sure to read the contract and understand the terms before actually agreeing to it. Also, a few jewelry stores offer to pay upfront whereas others will pay as soon as the piece has been sold.
Make it a point to ask how they intend to show your piece to jewelry buyers. Will it be advertised or will they leave it on display? Check on them regularly so that they feel more compelled to sell your piece.
It would also be in your best interests to ask the store what they plan to do should their store change location or close down. Some people have actually experienced something like this happen to them – many have lost their jewelry this way.
If consignment is too slow for you, you could try putting an ad out in newspapers; this medium gives people the best chance to find jewelry buyers in the general area of NYC who will pay retail prices. Be aware that most of the interested jewelry buyers who see your ads in NYC newspapers will almost always give you an offer rather than pay your price. Timing is quite important; you're more likely to sell faster if you sell during Valentine's or other romantic seasons.
You could also try looking for local bulletin boards around the NYC area to find interested jewelry buyers. It's inexpensive and you won't have space constraint on your ad. There are plenty of ways to sell your jewelry; you just need to be creative to get your message out there to all the jewelry buyers in the NYC area.
Also Read: