If you are interested in selling gold in NYC, you will have no shortage of gold buyers. There are plenty of places to sell to such as pawnshops, coin shops, and even banks. But if you've got an assortment of gold pieces such as dental gold, gold nuggets, gold coins, gold jewelry, etc. then you may have difficulty selling all pieces in one location; what you need to find is a specialty shop – such a shop is known as a gold pawnshop.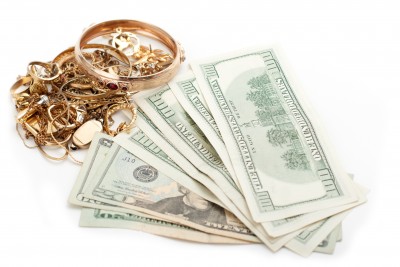 While there are plenty of gold buyers around NYC, it can be a bit difficult to find a pawnshop that specializes in gold alone. Majority of pawnshops, as you may probably know, focus on general items; they profit by buying assorted items cheap and reselling them at a higher price. They focus solely on paying out as little as they can in order to make a bigger profit; gold buyers in NYC pawnshops are usually bad choices to sell gold to.
If you've got some gold coins, you could try going to coin collector shops. Most dealers in these stores are more than happy to buy such coins but the value they give you is a different value as gold buyers in NYC would offer. These store owners look at your pieces as coins rather than gold, so their offer is usually determined by historical value, rarity, and age – it could be more or less than your regular offers for just the gold content alone so it's worth checking out.
Most people don't know it but they can find gold buyers in some NYC banks. With banks though, they only buy certain kinds of gold and will not bother with gold jewelry, gold coins, gold trinkets, etc. To most people looking for gold buyers, visiting the bank is a waste of time.
The best place to look for gold buyers in the NYC area would be in a gold pawnshop. These are pawnshops that, as aforementioned, specialize in gold items exclusively and usually pay very good rates for gold. They will buy anything so long as it has gold in it so finding one means your golden; it's a one-stop solution when looking for gold buyers.
You can try locating gold pawnshops on the internet as many of them offer their services online. They normally provide insured packages and postage for you to send their gold to them. Good ones have fast turnaround times and the best part is you can do it all from home. Be sure to read any online reviews of a gold pawnshops service before you do business with them.
Also Read: