If you live in Manhattan, you have most likely seen advertisements or commercials for different companies offering cash for gold, silver, and other jewelry. They may seem like good deals but it is crucial to ensure that the prospective gold buyers you approach are not the fraudulent kind. There are ways for you to tell whether individuals are genuine dealers or scammers to be avoided.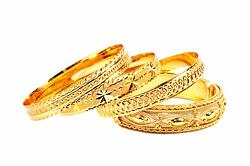 Whether you are seeking to sell 24 karat gold jewelry as it is or you wish to sell your gold in scrap form, many gold dealers will be keen to purchase it from you. It would be in your best interest to secure the best price available in the market for any particular item you are offering. However, some gold buyers around Manhattan do not publish their prices as this gives them a competitive edge over other merchants. Most gold buyers though will adapt misleading tactics in their ads that trick people into thinking they are getting paid per ounce; which they are, but these ads usually forget to mention that it is per ounce of pure gold.
Take steps to protect yourself against dishonest dealers. Prior to settling on a specific business enterprise, be sure to check out their legitimacy. Check what the BBB, or better business bureau, has on file concerning different players in this industry.
You could even try visiting these gold buyers in person to verify their credentials. Taking your items to them personally gives you the advantage of witnessing how their evaluation is done. Hand-testing is still the popular-most method of checking the quality of gold. It is non-destructive and gives a fair assessment of just how pure your gold pieces are. Majority of gold jewelry is rated based on the gold purity and other metal content of the item. Certain pieces, however, may have higher value when sold as is rather than for scrap. These would be signature pieces signed by prominent goldsmiths; gold jewelry that contain diamonds; or gold with historical significance valued as collector's items.
When you come across gold buyers online, take the time to read through their service terms first before you forward them any of your gold. Take note: legitimate online gold buyers will send you proper packaging for shipping your gold and they normally pay for shipping costs as well. You should never feel pressured whenever you're making cash for gold. Remember: if you don't like a gold buyer you can always find another one, there are hundreds of them in Manhattan alone.
Also Read: