If you are seeking to enter the gold trading business for the first time, then you can be sure that there are a number of considerations to make. Buying and selling gold can be risky if you do not know what you are doing. It is important to do plenty of research first and learn about the reputable dealers and jewelers who buy gold in Manhattan.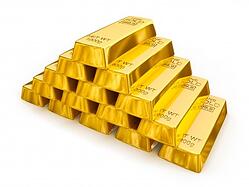 At no time should you feel any duress in trading your gold and if you are not comfortable with the offer being placed on the table, then walk away. A professional jeweler must be ready to hold to their assessment of the gold you are selling, yet allow you to seek an assessment from another jeweler without any pressure.
When selling gold
As a first time investor you may want to start off with gold bullion coins that were issued by certain countries or prominent private entities. Gold bullion coins are available in different sizes and may be bought for a good percentage above the spot gold price. You may sell gold in Manhattan successfully if you also follow a few good business practices.
Before you go out to sell gold, search among reputable sources for the going price. Note that you are dealing with a volatile market and the price of gold changes daily. While buyers do not always offer the market value for gold, when you know the value, you will be in a better position to negotiate and make key decisions. Always compare prices offered by prospective buyers so that you receive the most competitive price for your gold.
Also read: Gold Utensils Are Selling All Over Manhattan
Avoid unlicensed dealers as it is important that you buy and sell gold Manhattan only with legitimate dealers. Look out also for unscrupulous buyers who use deceptive scales, and are dishonest with prices and valuations. Also be aware of predatory practices by gold traders who do not separate gold of different Karats or simply lie when they give you the value of your gold.
How to conduct your business
As a gold trader looking to sell gold in Manhattan, it is important to keep accurate records. Take note of what you sold, the current price of the market when you sold it, how much you sold it for, your profit, and many other details.
Purchasers of gold must disclose the quality and weight of the gold and its unit price that constitute the offer they are making for your gold. If you request this information and the buyer does not provide them, consider going to another dealer.
In buying and selling gold, make sure that the items are separately weighed in your presence on a scale bearing a Department of Consumer Affairs (DCA) seal, showing that it has been inspected by the DCA for accuracy. Also walk with your identification card as the law requires that gold buyers must check the IDs of sellers. Do not sell to buyers who do not request your identification card.
Need to make some quick and easy US greenbacks? Want to know how to get the most cash for your gold Manhattan? Searching NYC from the eastside to the westside looking for the best deal for your gold or jewelry sale? Read this cash for gold guide before selling anything.
Luriya, the #1 place to sell gold Manhattan spot .
Read More: