At present, there are many firms which manufacture fine diamond jewelries. Many of them specialize in making very distinctive handmade diamond pieces which are made of the finest metals and have superb quality, diamonds which are absolutely authentic and can perfectly suit your taste. Since more and more people are so keen with this type of jewelry, it will be a great opportunity to sell diamonds in NYC.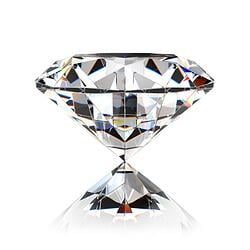 The reason why it is very fruitful to sell diamonds in NYC is because you can be assured that many of the jewelry found here are handmade by the most reputable and most renowned setters and designers. With this fact, you can be guaranteed that your memorable events or most special occasions will be even more momentous and worth-remembering. One important fact about the diamonds here is that many of them are GIA and HRD certified in other words they are made by the most distinguished diamond experts in the whole world.
For diamonds to captivate the heart of your customers, they have to be handmade by the most reputable designers who create distinctive and timeless pieces which will be cherished forever. Moreover, you can sell diamonds in NYC even better when each stone is hand set by the most prestigious setters. Quality and details must be given importance so that customers will always feel confident and delighted wearing this significant jewelry piece. Handmade diamonds here are made to be more personal and something unique for every customer.
Diamond can certainly provide a meaningful experience to the one who wears it. Needless to say, everyone dreams of owning one. Aside from its timeless quality, it is such a significant investment which will absolutely be worth your money. Selling diamonds will give you the chance to understand the single importance of each customer. This fine jewelry is a sign of love, great value, commitment, and elegance; making it a must-have and a valuable gift to your most special one.
Many of us believe that diamond symbolizes eternity. They are expensive and a very priceless piece is worthy to treasure for a lifetime. Many certified diamond firms, designers, and setters sell diamonds in NYC as more and more people of today prefer to invest in something that it is created with much added value and is considered timeless, something that is truly worth your money and a piece that could give you a different level of happiness.
Need to sell your diamonds in the NYC area? Read our "sell Diamond" guide before selling anything.
Luriya, the premier place to sell Diamonds around NYC.
Also Read: