Dreams On Air is a prime retail space and showroom in SoHo that features emerging and established artists fashion and accessories. Designer, Megan Kothari's brand AARYAH is the newest collection showcased at Dreams On Air. AARYAH is a contemporary jewelry brand that takes inspiration from tribal traditions. AARYAH is a Sanskrit word that translates to "Precious and rare." The word inspired the birth of AARYAH. Each piece of handmade tribal jewelry is created especially for confident trend-setting risk takers. Each piece of jewelry is handcrafted by Indian artisans who use rigorous techniques to combine contemporary designs with traditional Indian style. "I want to be known for making traditional tribal jewelry wearable and relatable while promoting traditional artistry," said Megan in an interview with the emerging designer.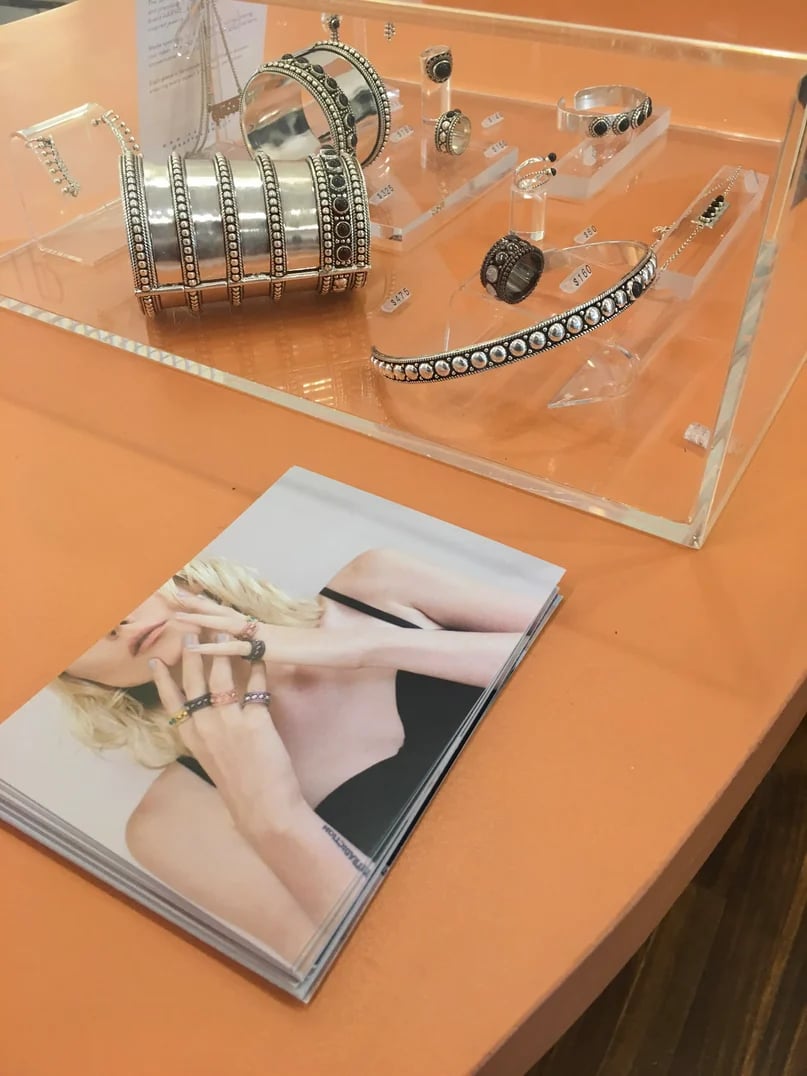 AARYAH jewelry on display at Dreams By Air
Some of the stand-out pieces at the day's trunk show were her mini nameplate choker necklaces. These pieces are fun, stackable and very in style. When looking at Kothari's designs, you can see where her inspiration comes from; the lettering on the chains are modeled after Arabic script. Each necklace is also customizable, you can get one with the original lettering, or you can choose to have it personalized. They come in a selection of three materials: Gold, Silver, or Rose Gold.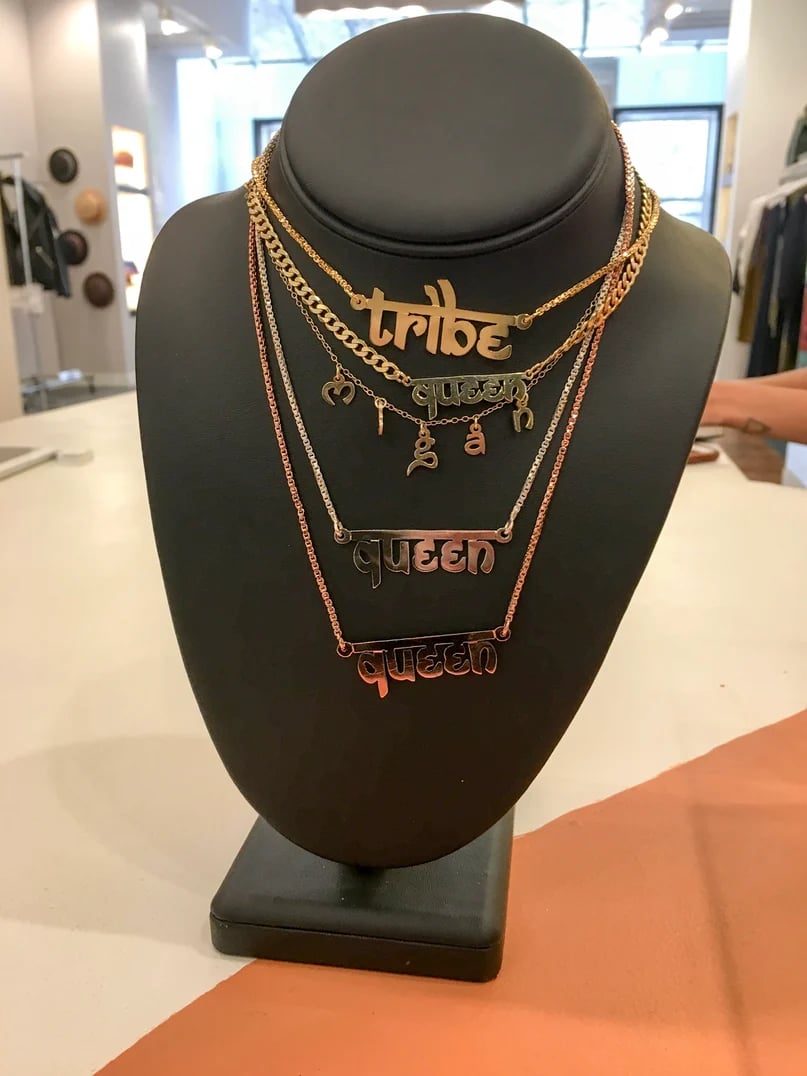 Mini Name Plate Choker, Queen Necklae, and Delecate Dangling Letter Choker on display at Dreams By Air.
Another piece from AARYAH that stood out were the Kajal silver cuff. This cuff is from her VAHLEE line. The inspiration behind this line is strong women. A "VAHEE" woman is a fighter, a believer, and creates her own destiny. This collection has various bold, statement pieces that elevate any regular outfit from mundane to lofty. Both the large and small cuff are versatile and can be worn either stone side up or metal side up. The cuff also includes a unique twist pin mechanism that allows the cuff to stay securely on the arm. This collection, just like the previous one, is available in an assortment of metals. It also includes ear cuffs, earrings, rings, and chokers.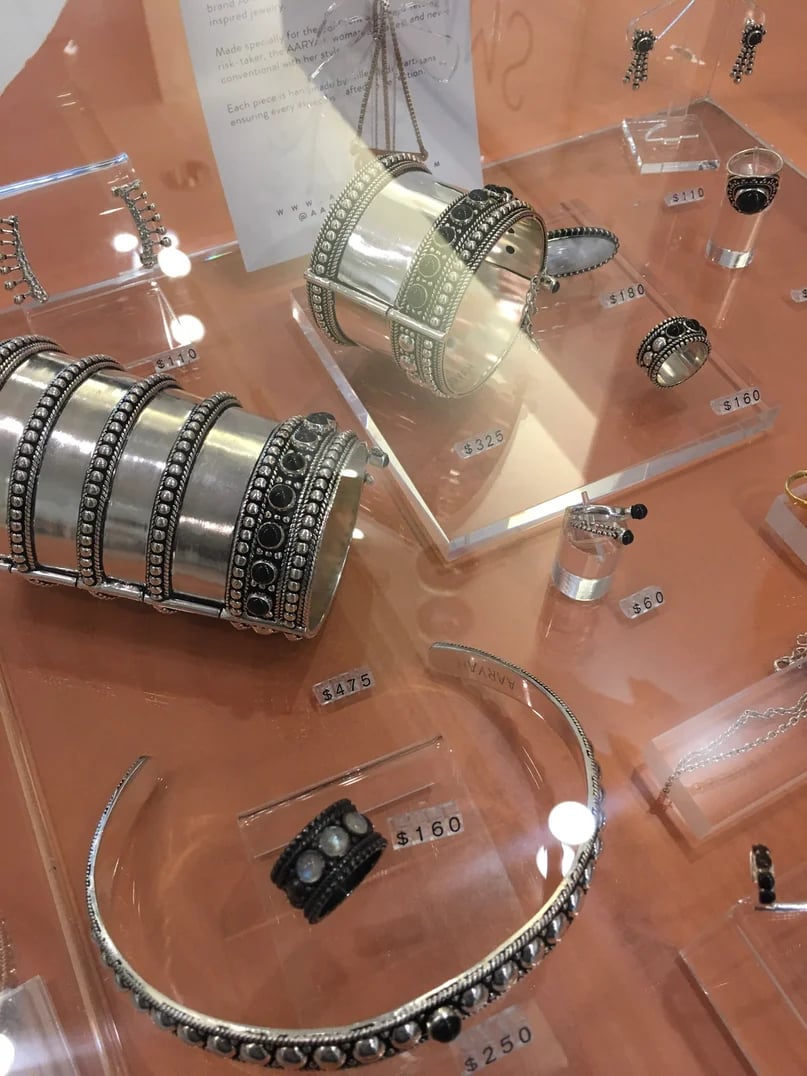 featured peices by AARYAH at Dreams On Air.
Dreams On Air is filled with various unique styles from phenomenal artists. Designer Soledad Lowe is an FGA Gemologist, Jewelry Designer, and Jeweler. Lowe's jewelry draws inspiration architecture, art, and today's cultural landscape.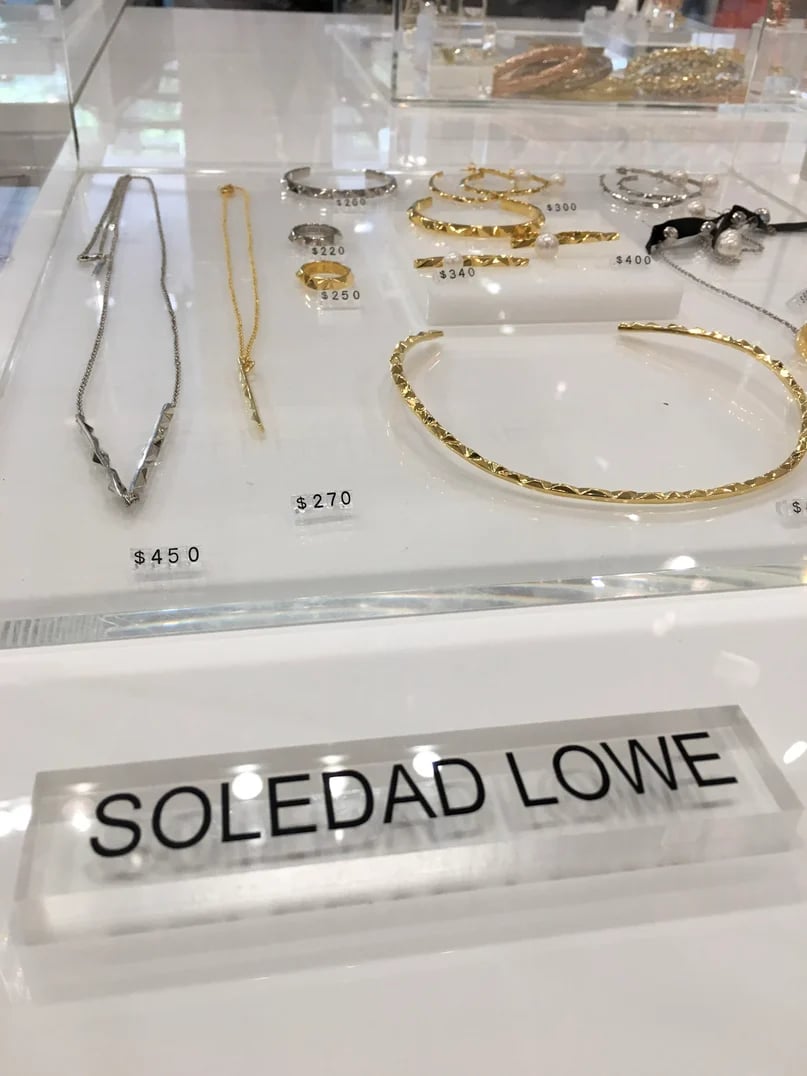 Peices from Soledad Lowe on display at Dreams By Air.
Vitae Ascendere's design house has an eclectic assortment of fine jewelry. Each line is a curated collection of upscale jewelry that is best described as wearable art. The design team at Vitae Ascendere utilize mathematical algorithms or models that reflect the organizing forces of the natural world. They use computer-aided design for rapid manipulation and design development. The Forsythia leaves necklace and earrings collection on display, are inspired by nature; "a glorious microcosm of our modern world."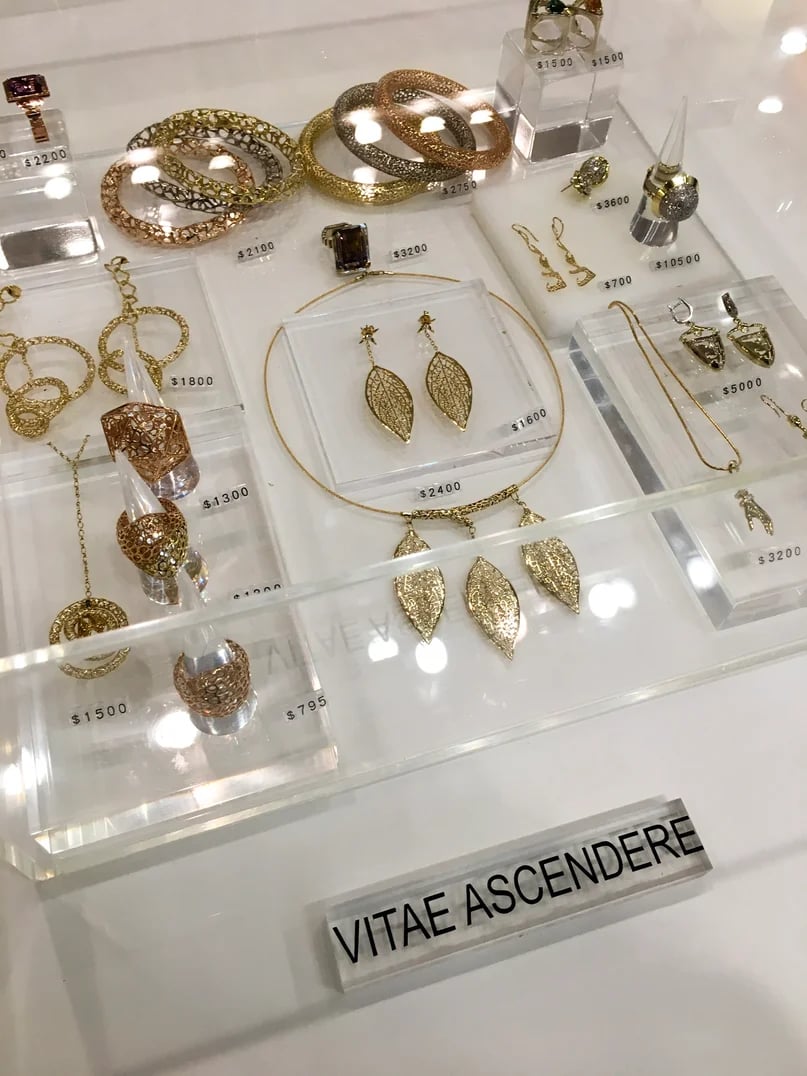 Peices designed by Vitae Ascendere on disoplay at Dreams On Air.
Dreams On Air is an amazing space that brings together designers with different creative directions. This space is not only a collective, but a way for designers to have their work on display in a legendary fashion neighborhood, sharing the street with Chanel, Balmain, and Diane Von Furstenberg.