Arm cuffs are once again making a huge fashion comeback, wrapping the arms of runway models, Hollywood celebrities, and neighborhood fashionistas.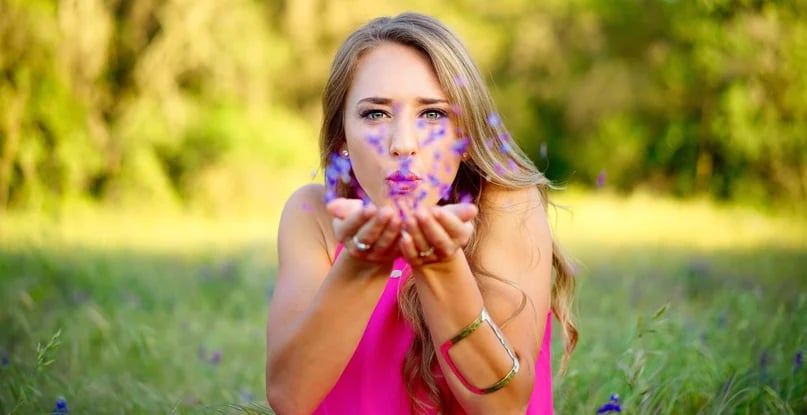 But, as we've seen time and time again, just because people are wearing it, doesn't mean it actually looks good (*cough cough* unicorn everything- where did that trend even come from??).
So, the big question: should you actually be wearing arm cuffs?
Spoiler alert: we say YES.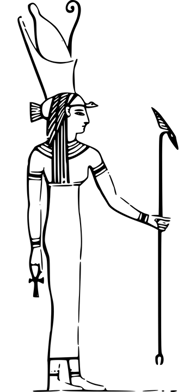 A Bit of History
The arm cuff, also known as an armlet (isn't that cute?) dates back to ancient times, representing strength and courage. The cuff is typically made with an open back so it can easily slip over the wrist and onto the upper arm. It is usually crafted from rigid material, allowing the jewelry band to snuggly hug the arm and not fall down.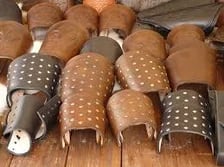 Throughout history, the arm cuff has appeared in many different cultural contexts. Ancient Egyptians wore arm cuffs in pairs, adorning them with precious stones and hieroglyphics. Egyptian queens, Nefertiti and Cleopatra, are often depicted wearing pairs of thick gold arm cuffs.
In ancient Greece, Greek soldiers would wear leather and/or metal arm cuffs as part of their 'battle armor' for both style and protection. This form was later incorporated into the uniform design for Roman soldiers (classic Romans).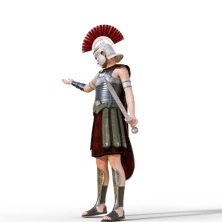 In Mayan culture, arm cuffs were used to signify social class and family rank.
Arm cuffs were essential to the attire of Mayan kings and royalty.
In China, arm cuffs would be worn to ward off evil and bad luck. They were most commonly made of gold and jade.
The arm cuff trend can also be traced back to Incan fashion.
And in Recent Times…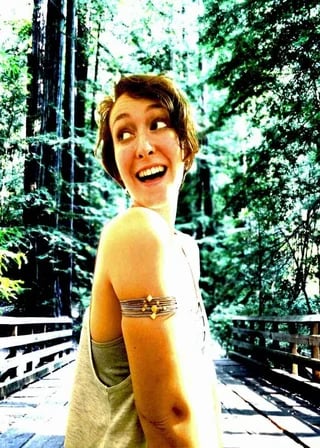 We've got Wonder Woman in first place, sporting her famous "Bracelets of Submission" and warrior armband (don't mess).
Disney's Jasmine in a close second with her delicate golden snake-styled arm band (but only with her red dress).
In third place, we have Game of Throne's Khaleesi, mother of dragons, wearing a thick silver band.
And last but not least, we have Pocahontas! Okay, so she may not have an actual arm cuff, but she's got a tattoo of one, which is pretty cool in our book.
Although originally worn by both men and woman, the arm cuff has become a symbol for strong iconic women, both fictional and real. The arm cuff gives its wearers and viewers a sense of confidence and power.
Seriously, you can't help but feel awesome while wearing one (or multiple ones).
Which is why it's no wonder that so many modern female leaders choose to wear arm cuffs.
Coco Chanel went so far as to design her own arm cuffs, perfectly matching her class and confidence. Diana Vreeland,editor and chief of Vogue Magazine, loved wearing statement arm cuffs, and was often photographed with them.
Now, in celebrity fashion, we've got Keira Knightly, Rihanna, and Sienna Miller all accessorizing with beautiful, eye catching arm cuffs. Not to mention Vogue models and other fashion gurus wearing them to complete their chic and classy outfits.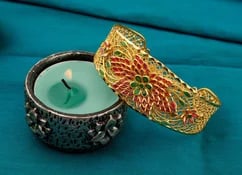 Arm cuffs add a sense of vitality and determination to any outfit. And these women know it.
So, yes, you should be wearing arm cuffs and yes, they look awesome.
How to Wear an Arm Cuff
Whether you go sleek and elegant, or bold and daring, arm cuffs are a must have for every woman this year. Wear them stacked, paired, or single with almost any style. Accessorize with thin, delicate arm cuffs for a look of elegance and charm. Or try thicker, chunkier bands for a wild and sharp effect.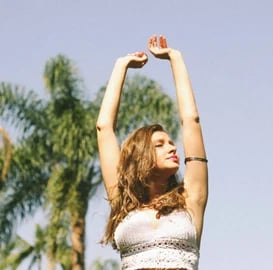 Arm cuffs really show off the arm, making it look slim and toned (even if you're not a regular gym goer). For summer, arm cuffs look great with pretty much any sleeve length, even off the shoulder if you match it right.
Just be careful of paring loose arm fabric with arm cuffs that have chains - having so much going on takes away from a fresh and airy summer feel. You still want your arms to breath a little.
Not to mention, that the cuff chains can get caught on the sleeve fabric. And everyone knows how frustrating it can be to detach jewelry from clothing.
Try: gold winding bands and silver asymetrical styles for some summer fun
For more wintery styles, wear lower arm cuffs over gloves or sleeves for a boost of confidence and glam. Its best to use thicker and wider bands for this so the jewelry has a chance to stand out against the fabric.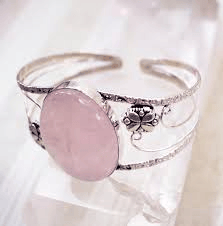 Consider: arm cuffs with sizeable gems for a nice splash of color and contrast during the darker winter days