We know, we know. Don't let the miserable chill fool you – Spring is here. (We think?) At the moment, you're probably scrolling through Facebook and Instagram feeds filled with shades of pink, blue, lavender, green, and yellow – about time, right?! Now before you hear buzzwords like earth tone, pastel, and Pantone and before you take out your Spring/Summer wardrobe out of your closet – let us help you mix and match your favorite sundress to the jewelry trends of Spring/Summer 2018.
Fashion for Spring/Summer 2018 is the perfect congruence of colors for anyone that loves the tropical vibe. British fashion guru Phoebe Philo, when asked about her SS18 collection for fashion brand Céline, summed SS18 perfectly: "It felt personal to me. It felt like a celebration. If there is anything to say at the moment, let it be with love. Let it be joyful. I couldn't think of anything else to talk about other than something that felt job." Mood.
Feel good fashion. Comfort + style. From the completely mismatched earrings, the return of anklets and cuff bracelets, to floral patterns and boho fringes – SS18 proves to be a year of fresh takes on old favorites. And, as they say, everything comes back to style eventually. Excited? Let's dive in. Here are three Spring/Summer 2018 jewelry trends that will surely bring nostalgia, inspiration, and will make you double check your online shopping carts: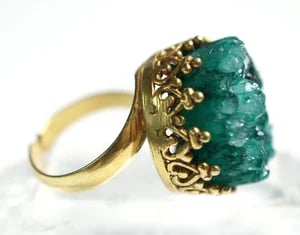 Tropical Stones
Emeralds, aquamarines, sapphires. Striking yet easy on the eyes – tropical stones would go perfectly with your Spring/Summer wardrobe. Perhaps it's the Spring vibe that gives off a fresh nuance – a rebirth if you will. Fashion icons like Gucci, Moschino, Salvatore Ferragamo, Carolina Herrera, Phillip Lim, and Victoria Beckham have all experimented with these trendy colors that give off a strong and animated vibe which compliments an ethereal look.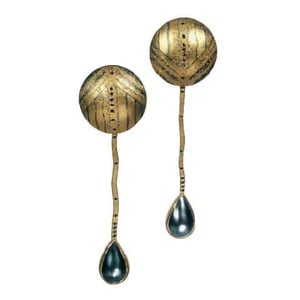 Statement Jewelry
Fashion and lifestyle magazine Vogue says the SS18 runway saw a line-up of XXL earrings that elegantly cascaded past the shoulders. These shoulder-grazers look best in gold and silver but could also play around with pastel colors for a more casual look. Now imagine flowing earrings paired with your favorite maxi dress – heavenly. Stars rocking this look, from Keira Knightley to Kate Bosworth, it looks like the newest earring trend is here to stay. And we don't mind one bit!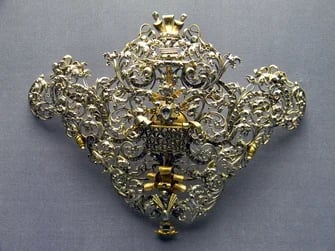 Baroque Resurgence
Fashion connoisseurs such as Philip Jacobs, Christian Dior, and Paco Rabanne, are all trying to bring baroque back. We can't say we're not surprised, however. The grandeur, the vitality, and the intricacy of patterns embedded in SS18 jewelry pieces exude a noble elegance that transcends time and generation which makes you question why it left in the first place. The ruffles, the sophisticated yet eccentric designs, and the overall aesthetics just makes us want more!