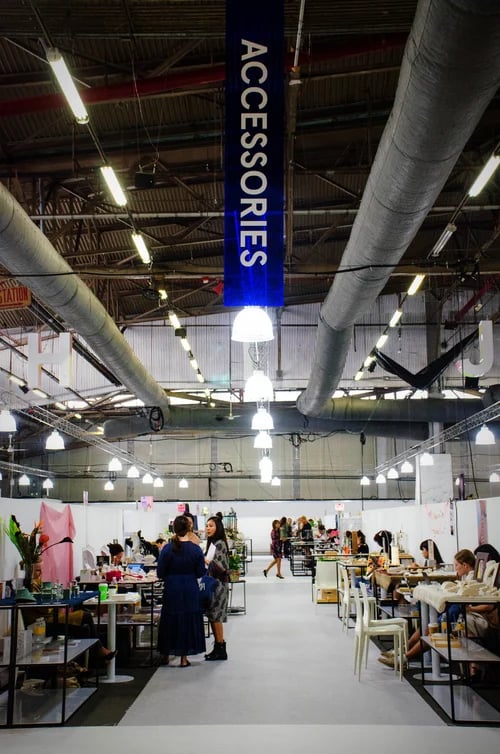 The hot trend spotted at the 2017 NYC Capsule trade show is delicate jewelry. This trend comes in many forms, from rings to thin necklaces. These majestic pieces are perfect for layering and stacking. The Fall / Winter season is here In New York City and we are shifting gears from bold summer pieces to much simpler and delicate pieces to keep the impending cold weather company. Capsule is the premier gathering of the finest apparel and accessories brands from around the world, so it's no surprise we stumbled upon these fantastic trends and brands.
Each brand who participated in the Capsule show is a fashion influencer who plays a large role in shaping the future of the fashion landscape. Each brand has a different look and feel, but each creates delicate pieces that help the wearer transition seasons with ease.

Sun & Selene
Sun & Selene is Goddess wear at it's finest, and knows just how to make a woman feel like she is the ruler of the universe. This Virginia based company makes jewelry that aims to bring it's wearers strength and confidence in any season.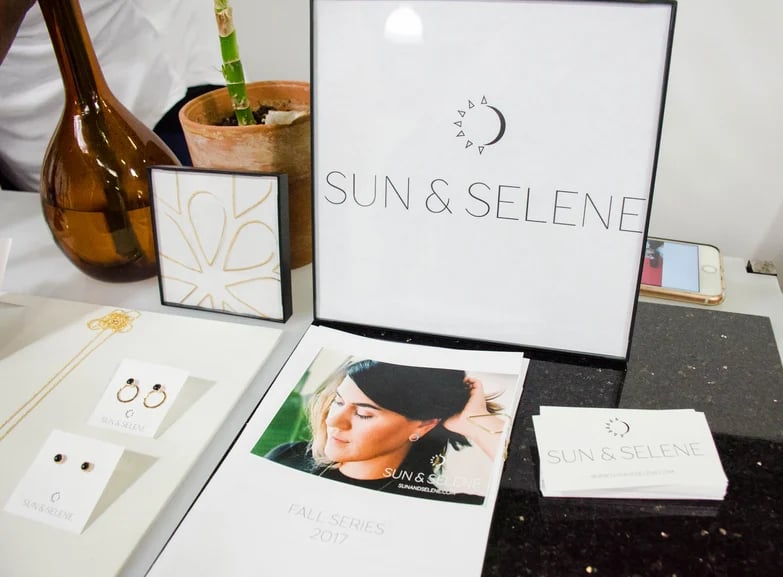 Influenced by the sun, and moon, this jewelry line is continuously inspired by human history, ancient mythology, the flow of nature, astrology, and beyond. Sun & Selene's NYX Goddess of night necklace is comprised of brass and Onyx; Onyx is known to give the wearer strength and align their energy helping them through difficult times and treacherous weather.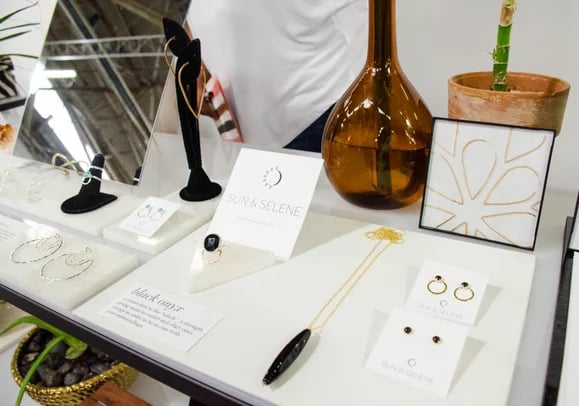 Sun and Selene's Onyx jewelry complements the cool tones of the season and improves the wearer's energy. To see more of their Onyx line of jewelry, visit Sun & Selene's website.
LA Kaiser
Designer Cindy Kaiser describes her designs as "Simplistic with a touch of contemporary and a splash of color." Kaiser draws inspiration for her stunning pieces from her upbringing in Zimbabwe and her Swiss heritage.

"My Swiss roots bring me back to Zurich often to visit family, and I can't help myself from being inspired by the picturesque village settings, lush green pastures and pristine mountain tops and lakes."

It's easy to see where Cindy's love of the land and sea come through in her work. These small Caribbean sunrise opal rings can transport you to a day of relaxing on the beach in the Caribbean watching the sunrise and colors cascade in the sky. I guess we're not letting summer go that easily afterall.

These rings are stackable, irresistible, and pair well with almost any plain solitaire ring. To amp up this look, go bold and stack multiple LA Kaiser Caribbean sunrise rings.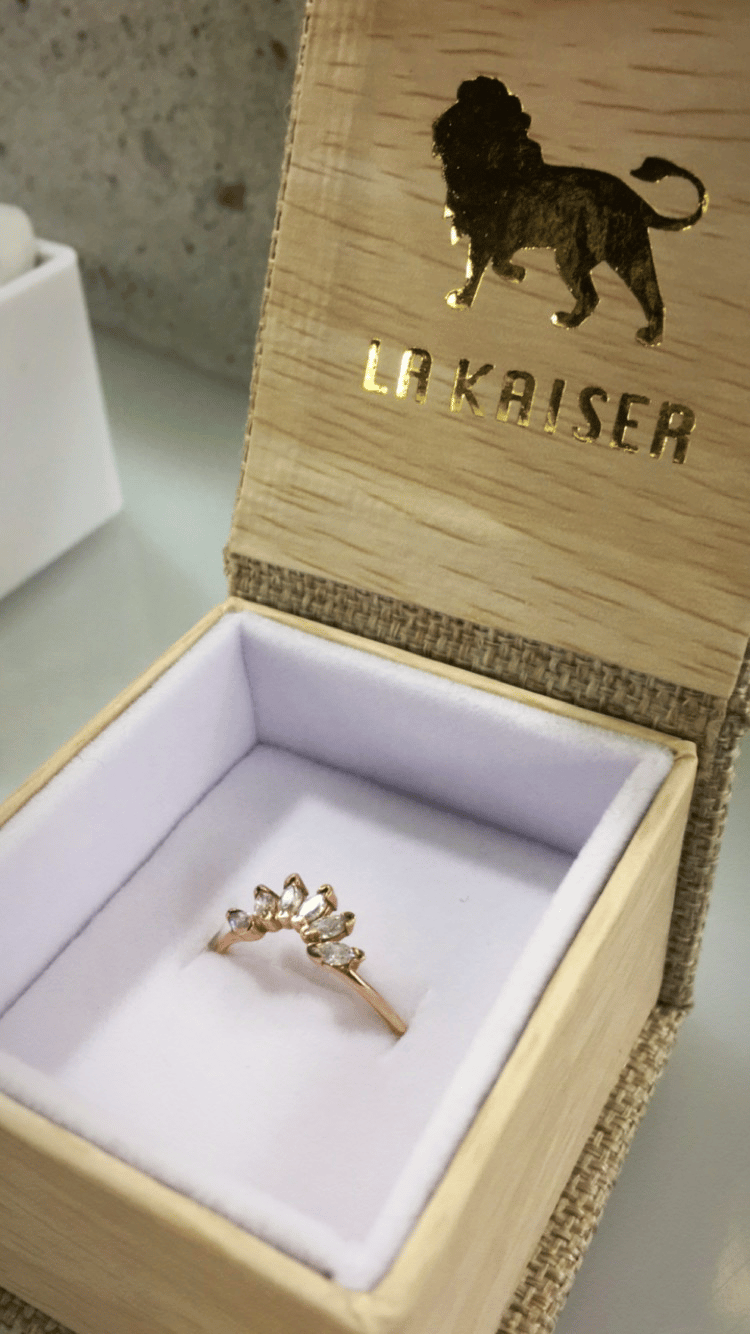 To check out more of La Kiser's pieces take a look at their website.
Butik: Five And Two
Owner of Accessories show room Butik, Becky Rosenberg knows jewelry trends. Each designer brand that she showcases is chic and trending. Featured brand Five And Two breathes effortless california style. Inspired by nature; Five And Two's gold necklaces, earrings, and rings add a romantic flair to any look.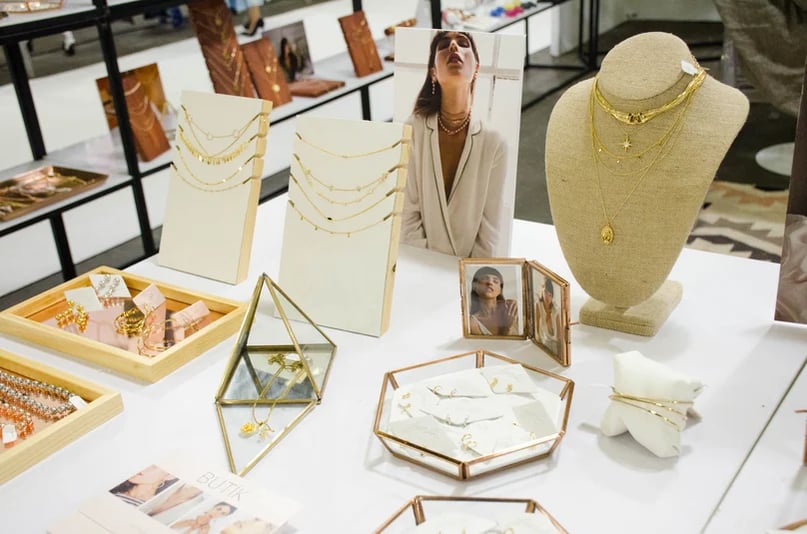 Who said you can have too many necklaces on at once? Since the trend of layering chokers and dangling necklaces started in 2015 it's becoming a timeless statement that complements oversized sweaters and plain tees.
Image by Five & Two https://fiveandtwojewelry.com/
To achieve Five And Two's cascading necklace look combine their Mona celestial choker, Paola Dainty choker, and the Isabel choker. To purchase these and other pieces from Five And Two visit their website.
The cold weather doesn't mean you have to sacrifice style. Each of these Capsule show brands is a lovely addition to any Fall / WInter jewelry collection. Jewelry trends come and go, but each of the pieces and brands discussed is delicate, timeless, and transitions seasons gracefully.