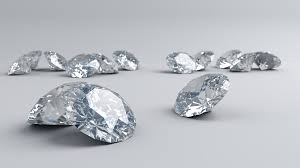 When winter rolls around, choosing what jewelry to wear becomes complicated for a lot of reasons. With new layers of clothing that certainly weren't there in spring and summer, we must devise a new game plan. Afterall, what's the purpose of wearing gorgeous jewelry if no one can even see it?
Hats and scarves tangled up in your earrings? For these trends, it may be worth it. Don't let the cold air bring you down.
Ever hear of SAD - Seasonal Affective Disorder? Many people suffer from sad moods when the weather is cloudy or cold. When the winter rolls in we tend to move around less and eat more. Going out at night is out of the question and without even realizing, perfectly capable social beings become homebodies. A clinical professor of psychiatry at Georgetown University School of Medicine, Norman E. Rosenthal claims that "one-fifth of the population residing on the Northeast Coast display at least some symptoms of SAD."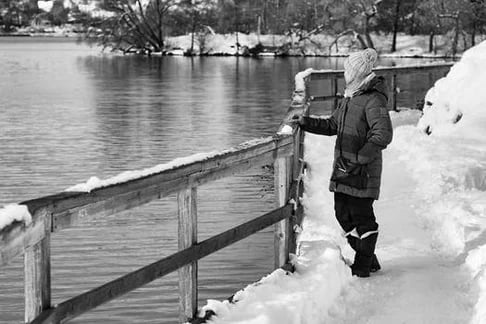 The main cause of SAD seems to be lack of light. As the days get shorter and natural light becomes scarce, it is important to look for ways to bring light into our lives in whatever way we see fit. Psychologists take this advice literally and recommend exposure to artificial lamps that mimic natural sunlight, in addition to the consumption of vitamin D supplements.
While SAD is very much "a thing," there are many ways to beat it that do not involve artificial sunlight or changing your vitamin intake. Number three on Huffpost's "5 Ways to Fight Back Against Seasonal Affective Disorder" is "Make time for the things that make you happy." Don't let winter take over your life - remember your passions and interests - the things you loved before it started getting dark before 5pm.
Now please, do not forget about your beloved jewelry collection. Like a reliable friend, it's been waiting for you to accustom it to the new season.
Ready to get back in the game? Let's discuss some exciting trends for the winter months of 2018 courtesy of Vogue's Jewelry Runway Trends.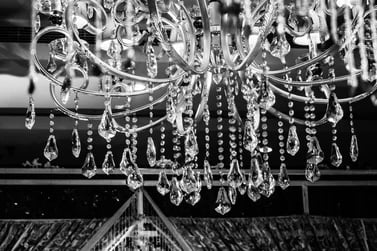 Welcome back, chandelier earrings.
The bigger the better. These twinkly, sunny earrings bring light with them wherever they go. They're great for hitting the dance floor or dressing up something simple and black. These classy, timeless earrings can bring warmth to the dimmest winter day.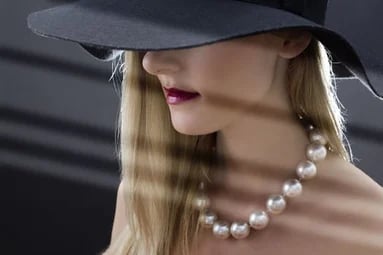 Enter neo-pearls, stage left.
Big jewelry is clearly making a comeback. Neo-pearls are extra large and multi-talented. They look great in earrings, bracelets, necklaces, and even rings. These little balls of snow can add extra shine to darker days; a little reminder of the sun whenever you look in the mirror.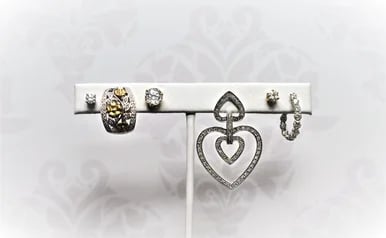 Mix & match will always keep you on your toes.
Go for it! From mismatched earrings to different fabrics and materials, it's time to give up on finding that other sock in the dryer. Bigger is always better, and like we said, big jewelry is in style this season. Pairing an oversized earring with a small and delicate one, or going bold with your color choices is always a good way to add some style to a dismal, snowy afternoon.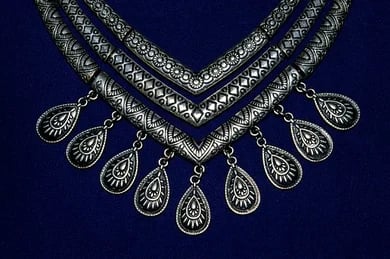 You know what would look great with that sweater? A collar necklace from the Roaring Twenties.
We're talking layered necklaces that look like an extension of your collar. Sparkly and fresh, you'll hardly remember it's winter.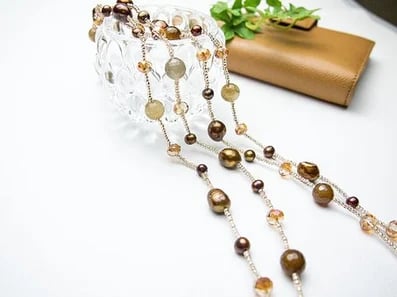 Big chains will free you from winter's icy clutches.
Don't be afriad to be bold with your chain necklaces. Whether you choose a large and funky pendant or just a bright and shiny chain, make sure it's long and expressive.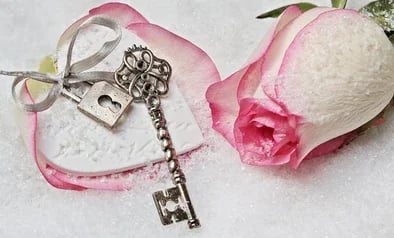 According to Vogue, key jewelry is all the rage this winter.
Raw and whimsical, these enchanting keys make excellent bracelets and necklaces. Choosing a piece like this can add a unique look to your winter style. If you're looking for something new and exciting, this look has the power to open doors.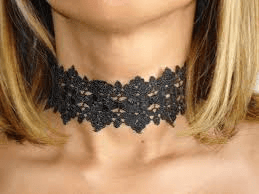 In case you were scared chokers were going out of style, worry not.
2017 was the year of the choker, and it's a good thing we can wear them in the winter too. Don't be afraid of V-necks and scoop-necks; when the weather gets nippy, these are prime choker tops. Mix and match different choker styles until you find the one that's right for you. Anyone can pull off this classic style, so don't be afraid to own more than one.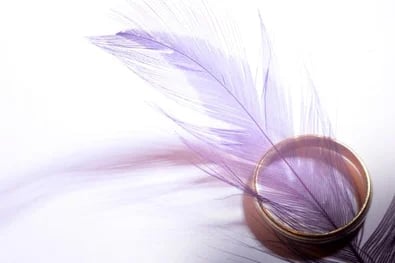 And... Feather brooches? Okay, we can dig it.
Trends like this remind us how important it is to be open minded. What better time to add extra color and life to our collections than in the depths of winter? A feather brooch can wake up a boring blazer and add a unique look to a more mundane style.
New York City is known for its bitter and slushy winters - don't let the cold get you down. Avoid SAD winter days by doing something you love every single day! Brighten up your outfit with some exciting new jewelry that'll bring extra light into your wardrobe and your life. Say good-bye to gloomy winter days and hello to sparkling jewelry that's just as unique as you are.