Wondering "where can I buy a ring box for the perfect proposal"?
Already accepted the diamond ring and want something special and safe to store it in?
No worries - We've got you covered!
(Or should we say boxed?)
With so many options out there, and so many other marriage preparations to deal with, it can be hard to narrow down the search and choose the perfect ring box.
So, here's a list of all the different types of engagement ring boxes you can go with. We've included picture examples of the ones we think you'll like best, describing what's so good about the box, and where you can buy them.
Let us know which you choose!
Classic Engagement Ring Box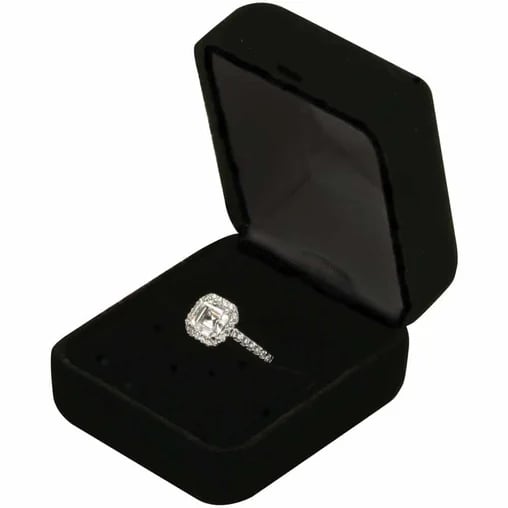 You can't go wrong with a classic velvet ring box. It's simple, elegant, and gets straight to the point. These types of boxes are usually sturdy on the outside and plush on the inside to keep your ring cozy and comfortable.
If you're looking for something a little more on the inexpensive side, check out Micheal's, online or in-store for one of these pretty boxes!
If you want a slight twist and modernization of the classic, try The Mrs. Box for a plethora of beautiful colors.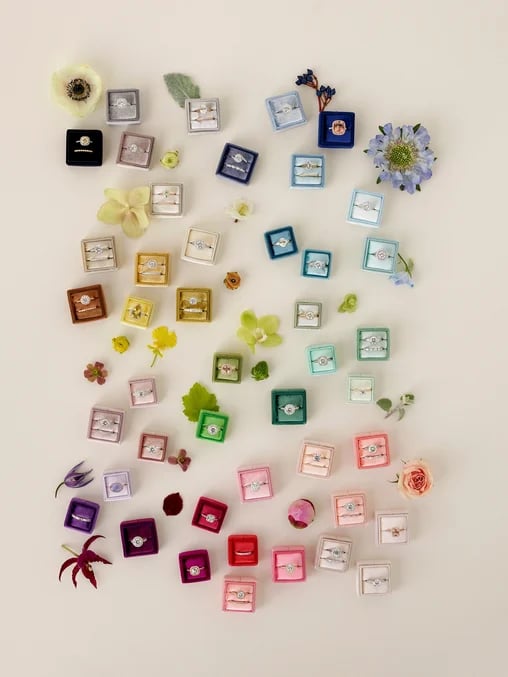 MRS. Box by The MRS. Box
(Please look at the bottom for a full list of credits)
Or, try a classic velvet case but with a different shape, like oval and octagon.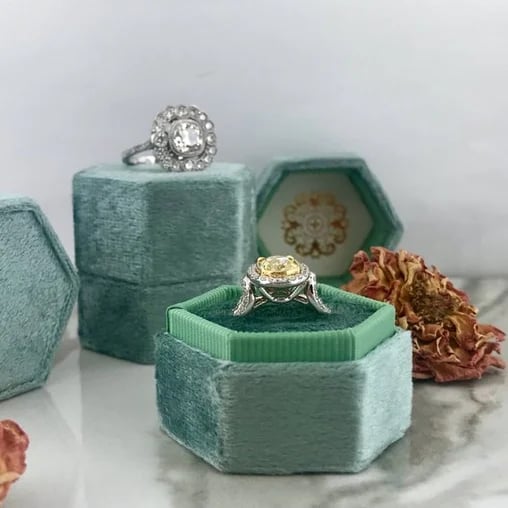 Velvet Ring Box Hexagon by Allen Gleur
Custom Engagement Ring Box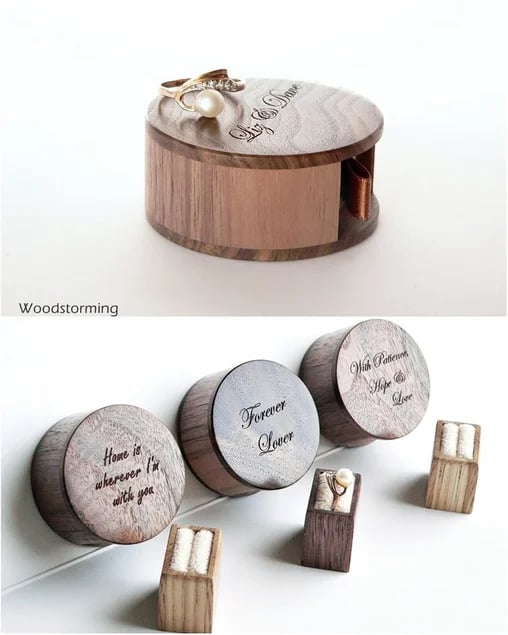 Custom Laser Engraving on Round Ring Box by Woodstorming
Aka monogrammed ring boxes.
This is a great option if you want to include an intimate or loving message with the ring.
Or, something silly and fun that fits your relationship.
Some like to include the question "Will you marry me?" on the cover or top of the inner lining, or names and a date on the cover.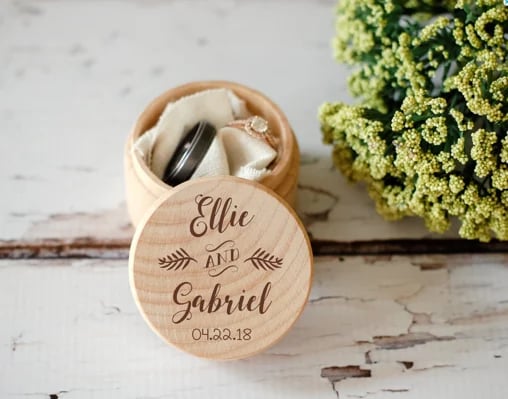 Custom Wedding Ring Box by FlowertownWeddings
It's a sweet gesture, that helps you remember the moment forever.
Wooden Ring Boxes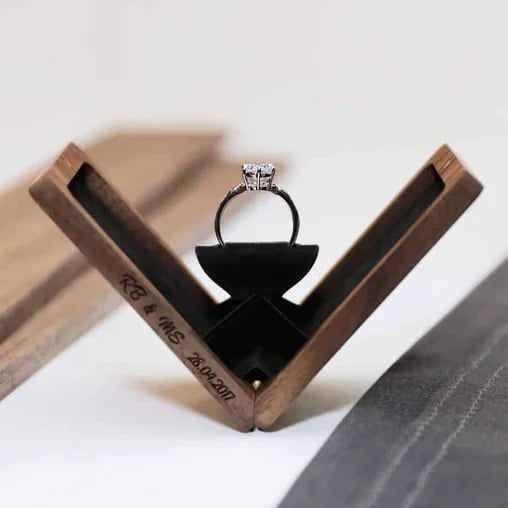 Rectangular Walnut Engagement Ring Box by Woodsbury
If you're looking for something a little more rustic, wooden engagement ring boxes are a wonderful option.
Get one made with real wood for a refreshing look while protecting your ring for decades. Wooden cases are hard and durable, and allow you to travel safely with your ring.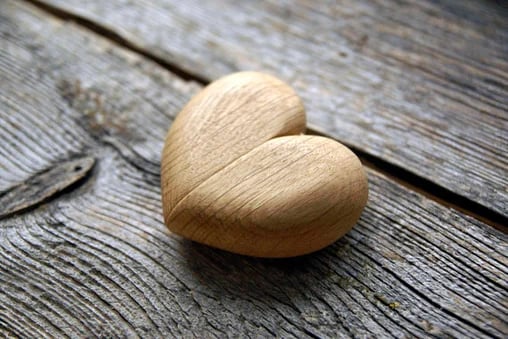 Heart Ring Box by Woodthingstore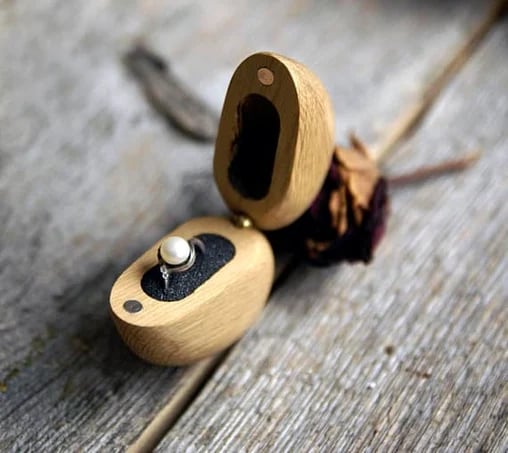 Rustic Ring Box by Woodthingstore
Wooden ring boxes also give a strong message.
They hearken back to the idea of nature and simplicity, capturing the purest feelings of love.
Just like a tree (i.e the wood), your feelings of love will withstand all and continue to grow for many, many happy years to come.
Character Boxes
Got a favorite TV show or movie? One that you and/or your partner is totally obsessed with and never stops talking about? Then this one's for you!
Character boxes are fun and exciting. And, you're sure to find one for any obsession.
Just be careful about quality. Sometimes the designer becomes so engrossed in crafting the art conception, that they don't use the best materials for keeping the ring safe.
Make the sure the ring box is made so that the ring can't slip and slide inside, and the outside layer is hard enough to protect the ring in case of a fall.
Cam Boxes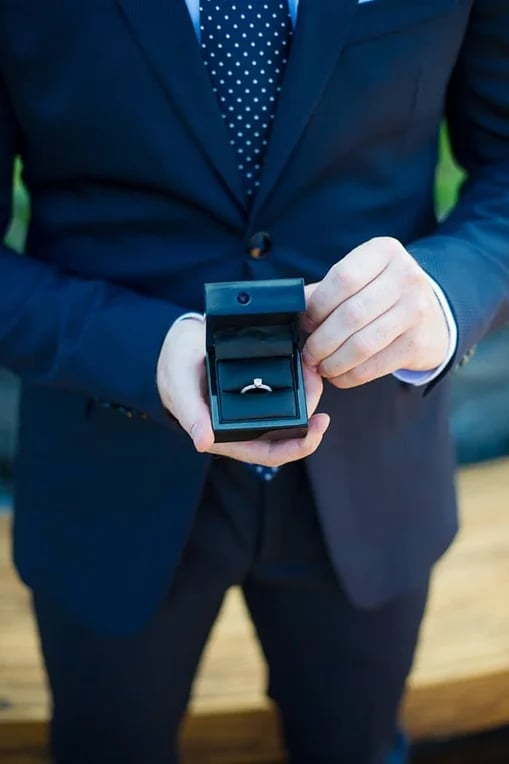 Engagement Ring Box with Camera by Ring Cam
If a picture's worth a thousand words, then how about a video to capture that once-in-a-lifetime special moment?
Cam boxes have little cameras cleverly built into the outer shell of the box, so you can get the whole proposal and answer on video!
Show it to all your friends and family afterward. Or, just keep it for yourselves to watch when you like.
Buying an engagement ring box with a hidden camera can be a bit on the pricey side, which is why some companies now rent them.
You rent the box for a day or so, and then return it afterward. The company takes the film, edits it, and gives you the video.
If you choose to rent, don't forget to buy another box to swap the ring into afterward!
Ring Boxes That are Lit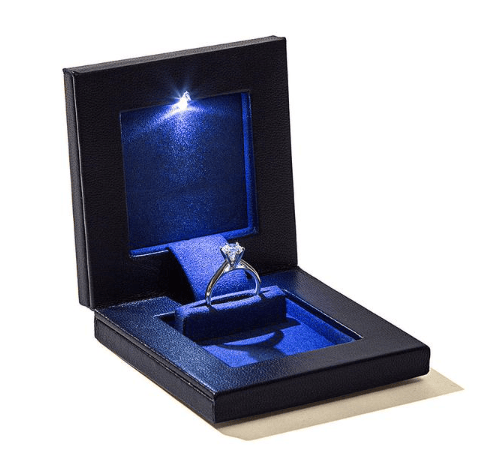 Slim Night Box by Parker Square
Literally.
Like the camera boxes, these engagement ring boxes have a little light inside that make your diamond shine.
They're great for night-time proposals!
They're also pretty convenient for afterward. I mean how many times have you wanted to look at a necklace or cufflinks to make sure all was good, but needed better light?
An engagement ring box with light allows you to clearly see your ring every time you take it out. Whether it's just to check its shine and sparkle, or to make sure there aren't any cracks and scratches.
A light in the ring box let's you properly care for your diamond.
Glass Boxes
Geometric Glass Ring Box by Leosklo
Glass boxes are awesome because you can see the ring straight through the glass, making it a decorative item when you're not wearing the ring.
It's also just pretty to gaze at.
And, if you angle it just right when you're down on one knee, the light will reflect against the glass and onto the ring to make it sparkle and shine even more.
Cloth Boxes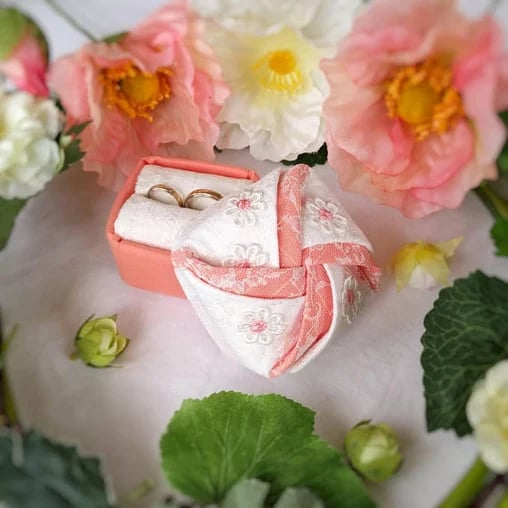 Proposal Box, Ring Box by ThkCrafts
Want something a little different? A little more artsy?
Cloth ring boxes are here for you!
They can be a little more casual looking than the classic velvet or hard case boxes, but cloth ring boxes are colorful and funky, bringing their own sort of cheer to the occasion.
Cloth boxes are generally lighter and easier to carry. And, there's usually a strong lining to make sure they keep their form.
Cloth ring boxes are also great for the ring because their soft materials won't scratch or damage the ring.
Just make sure to get a box with good cloth material, like cotton.
Your ring will thank you later.
Slim Boxes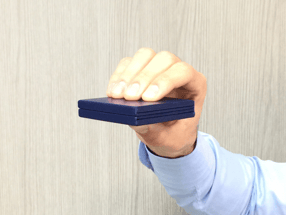 Probably the most practical of the options, slim engagement ring boxes are great for both the proposal and the ever-after.
If you're doing the whole surprise, get down on one knee, whip out the engagement ring from somewhere the future fiancé can't see thing, then a slim box is your top priority.
After all, you don't want to ruin the surprise by having an obvious lump jutting out of your clothes.
Slim boxes allow you to securely hide the ring in your clothing, like so.
Slim engagement ring boxes are also great for storing the diamond ring afterwards. This is because you can easily keep a slim ring box on top of your night stand or inside a dresser drawer.
The slim size is great all around.
Antique Boxes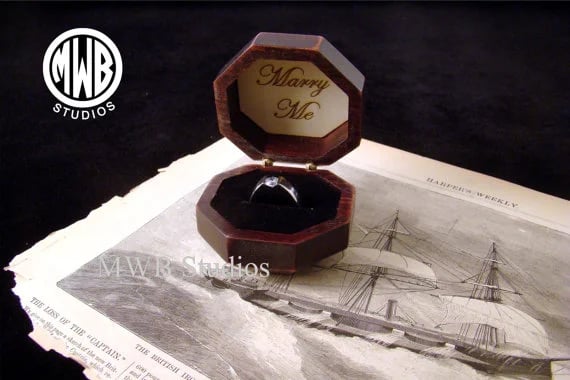 Ring Box Antique Style Facet by MWBStudios
If you or your fiancé have a love for the old, antique engagement ring boxes are right up your alley, and you've got two options to go about getting one:
1. Buy an antique style engagement ring.
This will be a lot cheaper than buying an actual antique box. You get the look you want, but for less. You also get a brand new box (so you know it hasn't been damaged).
2. Buy a real antique engagement ring box.
If you've got the money to spend, you can get a gorgeous antique box, pre-owned. You can try shopping for them at local thrift stores or on antique websites.
The fun thing about buying real antique engagement boxes is the wonderful history that comes with it. When you buy something pre-owned, there's always a story behind it, one that can be inspiring and totally apropos.
Find an antique ring box with a sweet or sappy backstory for an even more meaningful proposal.
Vintage Boxes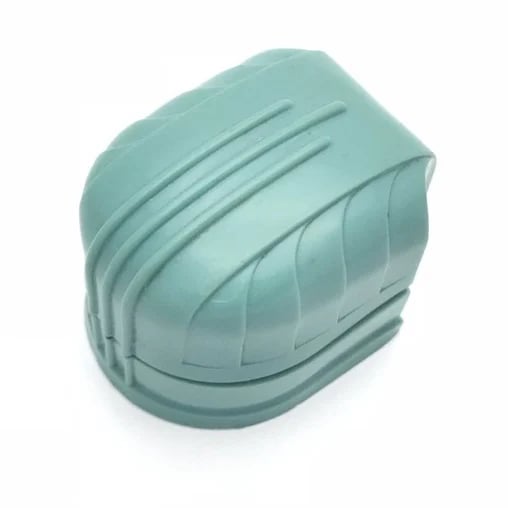 Vintage Engagement Ring by BijouxBela
Vintage is very in.
If your fiancé is fashionable and has an eye for charming styles, he or she will adore a vintage engagement ring box.
As with antique boxes, there are two types of vintage ring boxes you can buy: pre-owned or vintage styled.
Pre-owned vintage means that it is actually vintage, not just aesthetically vintage. This means that the ring box was truly made years ago, and might even come with its own sappy love story to match yours.
Vintage styled ring boxes are newly made ring boxes that mimic the vintage aesthetic. This is usually a less expensive option than actual vintage (unless you're able to get a great deal at a thrift store). It also gives you the modern technology of current day ring boxes to keep your ring safe and sound, while still capturing the vintage style you like.
DIY Engagement Ring Boxes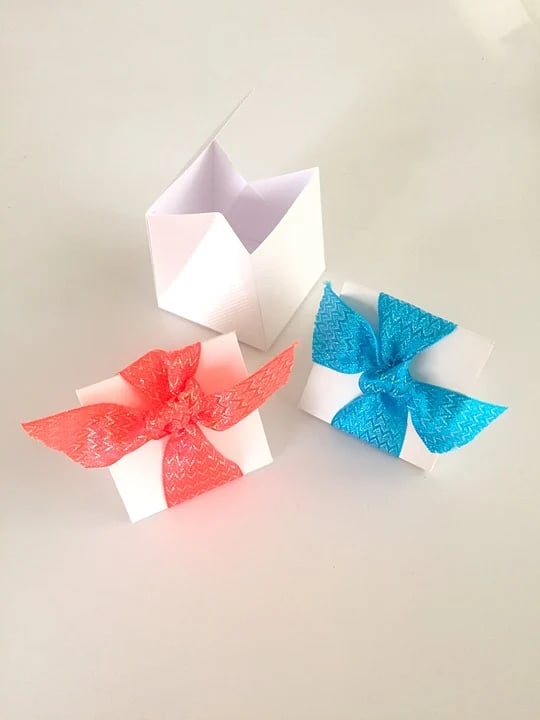 Though you may need to buy a good, sturdy box later, DIY engagement ring boxes are a sure way to express your love.
With DIY ring boxes, you get to choose exactly what the box looks like, what it's made of, and what it says. And, most of the time it comes out cheaper than if you bought one from a store.
There are plenty of ways to make your own ring box. Some DIY engagement ring box ideas include:
Buying wood and constructing it in simple or crafty ways

Folding origami paper into a box or other fun shape

Buying a plain cardboard box and decorating it with paints, stickers, ribbons, lace etc.

Cutting out a square of space inside a book for the ring to sit

Cleaning out a sea shell and lining it with an elegant silk or charming cloth

Clearing out a large walnut and painting the inside with something pretty
Unique Ring Boxes We Don't Want You To Miss
As you can see, there are all sorts of engagement ring boxes to choose from. We've given you a list of the main types, but there are still many more out there.
Think about what you want the ring box to mean and what styles your significant other truly loves. Then go out and find the perfect engagement ring box for you!
No matter how simple or crazy, it's definitely out there.
And with that, here are some more of our favorite engagement ring boxes that we want to share with you: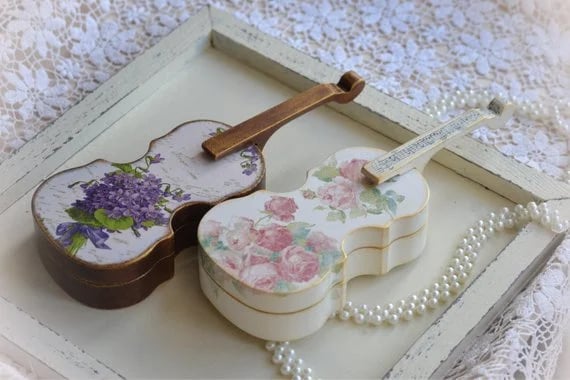 Wooden Violin Engagement Box by LoveAndSpringArt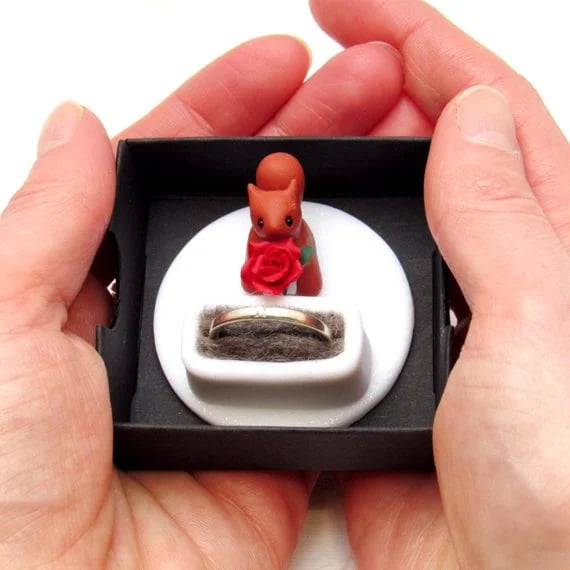 Animal Ring Box by EarthAndAirJewellery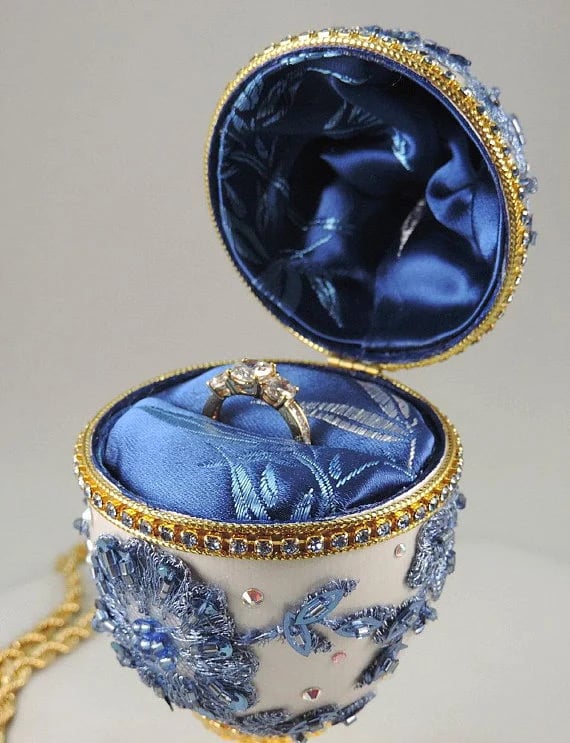 Floral Engagement Ring Box by NatalieOrigStudio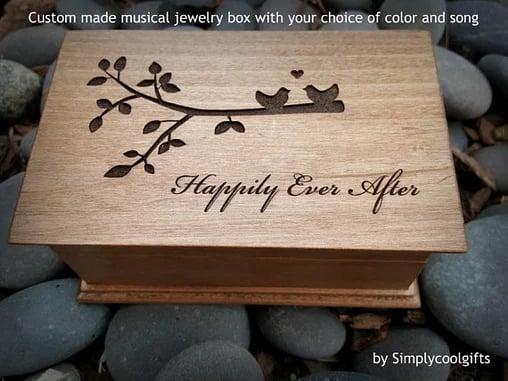 Musical Engagement Ring Box by Simplycoolgifts
----------
Credits for The MRS Box:
INSTAGRAM:
Photography: @JoseVilla with @JoelSerrato
Florals and styling: @KalebNormanJames
Art Direction: @MaeMae_Co
Styling:@joyproctor and @greylikes
Rings: @IcingontheRing and/or@Kwiatdiamonds
WEB:
Photography: Jose Villa https://josevilla.com ; Joel Serrato https://joelserrato.com
Florals and styling: http://www.kalebnormanjames.com
Art Direction: MaeMae Co. http://www.maemaeco.com
Styling: Joy Proctor http://www.joyproctor.com ; Grey Likes Weddings http://www.greylikesweddings.com
Rings: Icing on the Ring https://www.icingonthering.com And/or Kwiat Diamonds https://kwiat.com