As a tangible asset, gold has – for centuries – been a symbol of wealth and power. Gold played an important role in ancient Egyptian culture and it is widely believed that Egyptian aristocrats were obsessed with gold. Ancient Egyptians used pure gold as pyramid capstones as well as plating for sarcophagi – the ancient coffins Egyptians used to mummify the deceased. In addition, gold has been used as the basis for one of the first currency systems – with one piece of gold being equal to two-and-a-half parts of silver.
Selling gold, in this day and age, has never been easier – because of the amount of information available on the internet, and riskier – because of the numerous ways that dishonest jewelers use to lowball or downright fool customers. Understandably, trying to sift through the plethora of potential platforms to sell gold can be particularly daunting but having the necessary know-how would definitely advantageous when selling gold or other precious metals/stones.

An article in 2017 by the Telegraph claims that "some dealers only buy back coins or gold that they have sold themselves – while some major dealers will buy back the gold they have not sold themselves, it may well be at a lower price." It is important to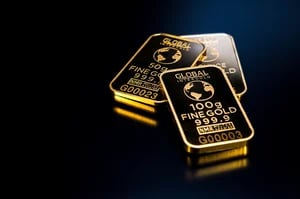 remember one thing – when selling gold or other precious metals, dealers are only interested in making money.
"Sellers must realize that as dealers, there is such a thing called the buy and sell spread," says expert appraiser for Luriya, Fima Kandinov. "In trading, the definition of the buy and sell spread is mainly the disparity between the entry price and the exit price of an investment. In other words, it is basically the estimate of costs associated with either a purchase or a sale of your valuable and that this so-called spread may change without notice due to factors such as transaction costs, market condition, among others."
While it can be incredibly tempting to sell gold to the first buyer that offers a comfortable price, sellers must approach this transaction the same way large purchases should be approached – with utmost caution. "When searching for where to sell gold, avoid going with the first potential buyer, unless you really know your stuff and the offer you get is excellent. Even so, it wouldn't hurt to shop around. Too many first-time buyers go with the first buyer, which doesn't allow them to take advantage of the fact that gold is a hot commodity. Don't fall into this kind of thinking; feel free to shop around for a better deal – the first prospective buyer isn't going anywhere," says Kandinov.

"One of the first few things to ask your potential buyer is his/her credentials. As an expert gemologist and appraiser, I have sought – first and foremost – the safety, security, and privacy of Luriya's customers," begins Kandinov. "Luriya's 20 years in the business has been backed by accreditation and licensing from the NYC Department of Consumer Affairs, the Gemological Institute of America, the Jewelers' Security Alliance, the Jewelers Vigilance Committee, the Jewelers of America, the New York Jewelers Association, and the Manufacturing Jewelers & Suppliers of America. When you sell gold in NYC, it's a must to look for all the right credentials since the credentials speak for themselves."
Looking for a company's credentials is standard operating procedure – a consumer should not feel awkward looking for additional vetting for a company since at the end of the day, business is business. Having the necessary accreditations and licenses will not only boost trust ratings but also ensure that a company is operating on exceptional levels of quality.
"There is no fixed guide or process when it comes to buying and selling transactions. Every single experience is different from the other. It's just a matter of remembering to ask the important questions and move away from sketchy buyers. At Luriya, we strive to provide the best customer service and the best price for your precious stones – having almost three decades under our belt in such an eventful industry speaks for itself." concludes Kandinov.
Luriya buys, sells, and trades precious metals and gems of all kinds. From loose diamonds and diamond jewelry to gold coins and luxury watches, Luriya has developed a brand that is synonymous with New York's very own Diamond District. Headquartered on 47th street between 5th and 6th avenue in Manhattan, Luriya has been dealing with precious metals, diamonds, and fine jewelry for almost three decades. Their mission is to provide the best prices and service for customers seeking to buy or sell gold, diamonds, and/or fine jewelry items. For more information, visit http://www.luriya.com or call 212-256-0025.