You've decided to take the plunge and go in for a jewelry appraisal. Maybe you're willing to sell your jewelry on the spot, or maybe you want to shop around for a quote first. Either way, you should follow a few simple steps to make sure that your jewelry appraisal is productive, both for you and for your appraiser.
Bring Papers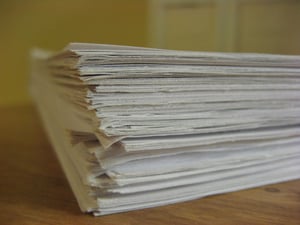 While having the right documentation isn't a requirement for most appraisals, bringing them with you will make the appraisal more accurate. When an appraiser looks at an item without papers, they have to assume a small amount of risk. This risk may be reflected in the final quote you receive. Since most high-ticket items (like diamonds or luxury watches) are bought with certificates attesting to their authenticity, buyers prefer to have those papers when they buy. Having the right papers with you will also give you a more accurate idea of the final price before you bring your item in, because you can comparison shop online to see what prices similar items were sold at.
Appraise Your Appraiser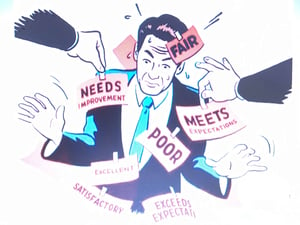 If you need a lawyer to help with a sensitive legal issue, would you consult with someone who you only went to because you saw a sign outside that said "WE DO LAW"? I'm sure you'd be more likely to ask your friends and family if they could recommend someone who has helped them in the past. You might then look them up online to see if they are reviewed favorably, and maybe get them on the phone to see if they would be interested in taking your case. The same holds true for jewelry appraisals. Take your time to do some research and see if the appraiser can assess your item with knowledge and integrity. Ask the appraiser about any certifications or licenses they have, and how long they've been in the business. Asking these questions can help you determine if your appraiser is a right fit for your item.
It's also important to find out what will happen once you bring in your item. The appraiser should take steps to explain how they assess each piece, and that the instruments they use in their appraisal are certified by the state. Make sure they keep your item in sight at all times! Unscrupulous appraisers might swap out your jewelry for one that looks similar but is of lesser value if you aren't looking.
Having Preconceived Notions
Sentimentality is a great thing to have, but unfortunately, it won't factor into the final price for your jewelry at an appraisal. While your grandmother's pearls mean a lot to you and your family, the story behind the jewelry doesn't mean anything to the next buyer (unless you're selling it to your cousin). Too often, people assume that because they attach a certain value to an item, that it gets inflated above its actual price. A good appraiser will offer you the current market value for your jewelry, but that price doesn't have any room for nostalgia.
Speaking of nostalgia, you might have come across a whole jar filled with old coins when you were cleaning out your aunt's antique desk. Many people assume that if something is old, then it has more value than something that is new. The fact is, old things have value because they are usually rarer. For example, if 5 million pennies were minted in 1932, then there might be a good amount of them still around. If, however, you have a coin that has less than 15 of its kind in the world (like the 1933 double eagle), then the coin is extremely rare, and therefore, extremely valuable.
Make An Effort
Just like you'd fix a leaky roof before trying to sell your house, you should take a good look at your jewelry before going in for an appraisal. Does it have a broken clasp? Could it use a good polish? If so, take the time to spruce up your jewelry before your appraisal. A good appraiser will know how much any repairs will cost, but it doesn't hurt to show your coveted jewelry in its best light.
Bubble Wrap is Your Friend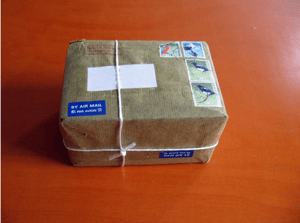 If you're taking your jewelry in for an in-person appraisal, then this doesn't apply. Many appraisers, however, will offer a mail-in option if you're located too far away from their office. Some suggestions for mailing your item –
-Make sure that the package is insured. It's understandable to be hesitant about sending your jewelry through the mail, but having insurance on the package will hopefully put your fears to rest. The insurance on the package should be at least what you value your jewelry at.
-Keep your package secure. You don't want your jewelry getting damaged en route to the appraiser, so use bubble wrap and old newspaper to keep it from getting jostled along the way.
-Be discreet. You might have insured the envelope, but there's no need to announce to the whole world that the package has jewelry in it.