The New York Antique Jewelry & Watch Show took place this past month from July 27-29 at the Metropolitan Pavilion in Chelsea. As explained by the shows official site, this immersive antique and estate jewelry showcase provides attendees with a unique experience, allowing them access to authentic, uniqe, and historical merchandise. Over one hundred of the world's most elect jewelers and dealers gathered at the showcase, as the New York Antique & Watch Show fearlessly attracts antique jewelry aficionados, seasoned collectors, fashion trendsetters, well-known celebrities, and socialites.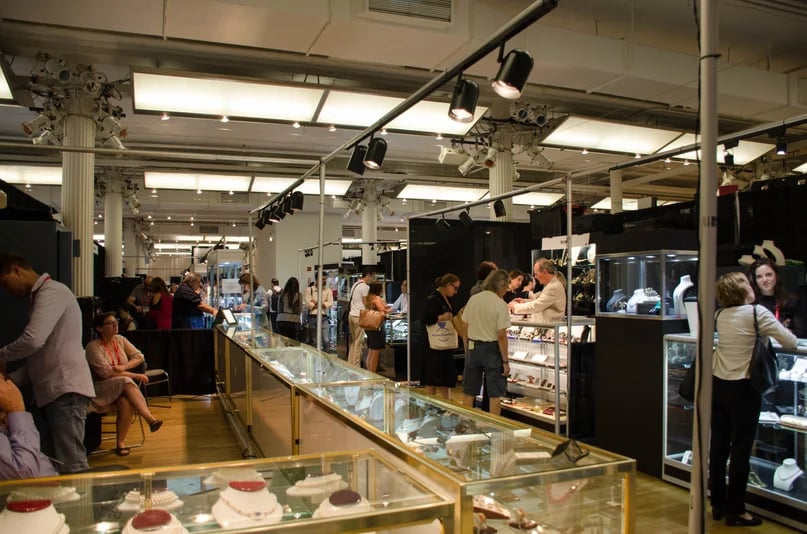 We at Luriya were privileged to walk the floors of the showcase, while glimpsing some knock out jewelry and time pieces along the way. Read on to catch the highlights of the New York Antique Jewelry & Watch Show.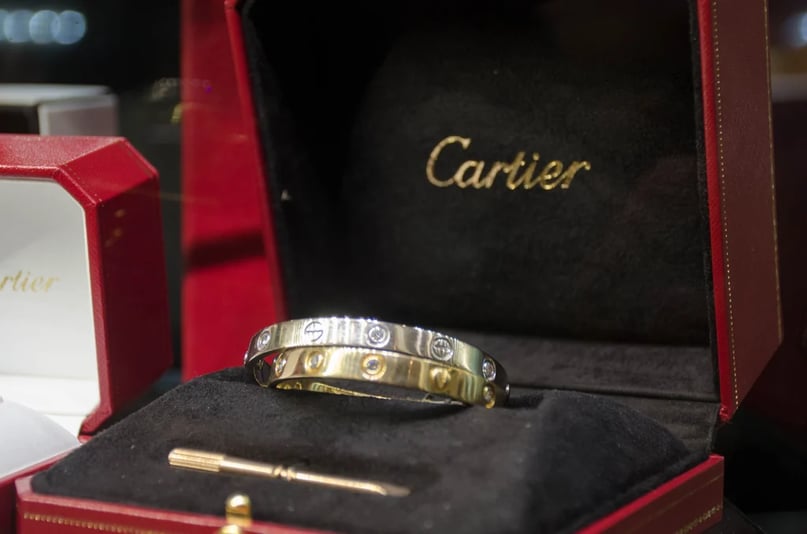 Vintage Cartier Love Bracelt with screwdriver from 1980
These locking bracelets were created in 1969 by Aldo Cipullo for Cartier. Inspired by the chastity belt, these bangles are a sign of everlasting love. One would lock this bracelet on the arm of their beloved and keep the key (screwdriver). There are a few different versions of these bracelets. Early versions of the Love Bracelet featured gold plating, while more recent designs were created from solid gold. Prices for the bracelets differ depending on the item's materials, and some can exceed $35,000. The Love Bracelet is still in production and Cartier has expanded the line to include products modeled after the original bracelet design, including cufflinks, rings, earrings, necklaces, and watches. In 2006 the line was considered to be the "most successful collection in Cartier's history."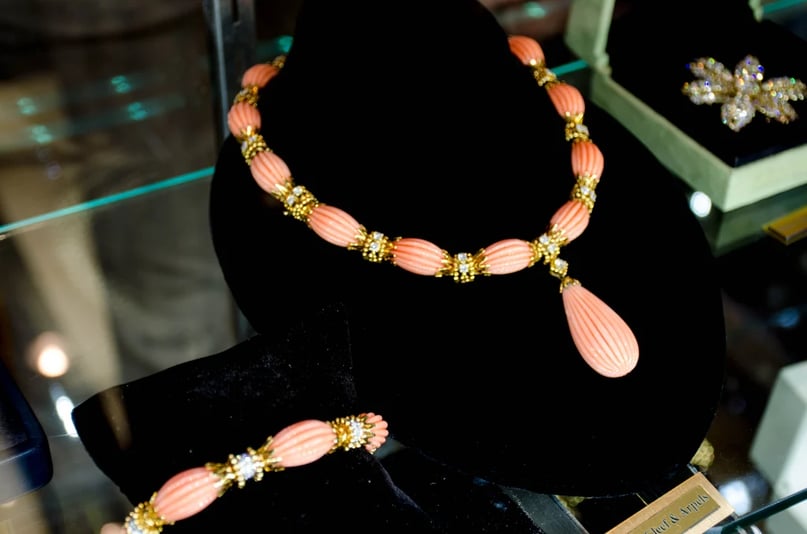 Van Cleef & Arpels coral diamond parure necklace and bracelet
This Van Cleef & Arpels coral and diamond pendant necklace with matching bracelet are very unusual of this high jewelry brand.There is no known creation date for this set, but it is believed to have been created in the 80s. This French brand is well known for their pieces that often feature flowers, fairies, and animals. Famous women such as the Duchess of Windsor and Grace Kelly have popularized these brilliant jewels. Van Cleef & Arpels has been in business for one hundred years and continues to create an abundance of stunning watches, jewelry, and fragrances.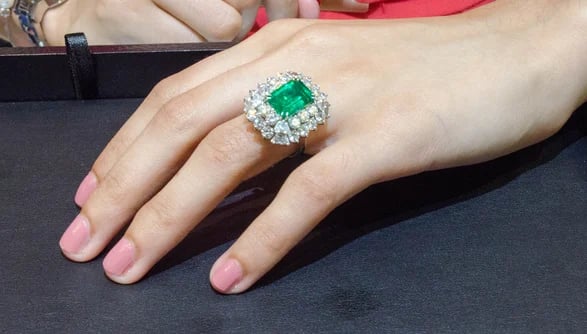 These two stunning rings brought by Zoland jewelry were a highlight of the show. Zoland is a family owned diamond and jewelry company that has been in business since the 1920s. Zoland has a unique collection of jewelry and also creates custom pieces. Zoland has been creating custom pieces for almost as long as they have been in business. They use the industries top designers, model makers, jewelers, setters, and manufacturers to build one-of-a-kind pieces that their clients request. convertible emerald and diamond fancy ring / pendant pieces
For example, if a customer were interested in recreating any of these two rings, Zoland would work closely with them to make their vision come to life. Their custom design process is interesting and unique. First, they create a CAD ( Computer-Aided Design) out of your own idea. After approving the design, a 3-D model is created. Once the cast is ready, the diamonds and stones are set. After everything is set and polished, your custom piece is available. Zoland creates and sells right out of the Diamond District in New York City; one of the best places to score some high-quality pieces.
convertible sapphire and diamond fancy ring / pendant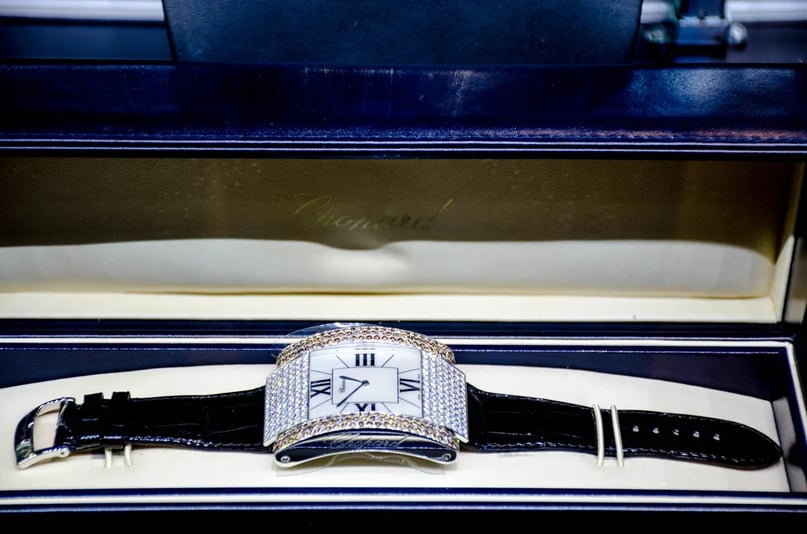 Vintage Chopard watch with diamonds
This vintage Chopard watch absolutely stole the show. This timepiece is adorned with white and colored diamonds and is relatively rare. Swiss watchmaker Louis-Ulysse Chopard began making jewelry in 1860. Chopard specialized in women's watches and pocket watches. When Chopard passed away, Paul-Luis Chopard took over the business and moved it to Geneva. Geneva has a reputation for producing top quality timepieces. Years after Chopard's son took over the company, and has continued to keep the business family-owned. Chopard produces watches, jewelry, and various other accessories.The company is further known for its collaboration with celebrities like Rihanna.
The New York Antique Jewelry & Watch Show has much to offer to all jewelry and watch enthusiasts and aficionados. Attendees can expect to see the show return next year to New York, Las Vegas, and Miami.