Are you:
Selling jewelry in New York?
Trying to find jewelry buyers in New York?
Looking for the best place to sell jewelry?
Trying to avail of a free jewelry appraisal?
Well... You've come to the right place!
Selling expensive jewelry in New York can be a stressful experience. You can spend all day trying to equip yourself with the necessary know-how it takes to sell your diamond ring but, in reality, Google searches can only take you so far.
Now, what's a foolproof way to NOT get ripped-off?
If a jewelry buyer does not examine your jewelry in front of you… GET OUT!

If a jewelry buyer uses too much industry jargon (or complicated words) on purpose to confuse you… GET OUT!

If a jewelry buyer does not show you how much your jewelry weighs… GET OUT!

If a jewelry buyer refuses to meet you in person and wants to do the transaction over the phone… HANG UP!

If, in any way, you feel like you're getting screwed over… Well, you guessed it… GET OUT!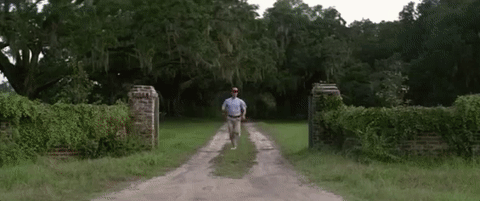 Be it Google reviews, Facebook Reviews, or Yelp reviews, the jewelry selling business depicts such a messy industry with the number of people getting genuinely ripped-off and people who think they are getting ripped off. This is what makes the whole ordeal all the more daunting.
Let Luriya - a leading jewelry buyer based in the heart of Manhattan's Diamond District - walk you through the process of selling your jewelry and minimize the risk of getting ripped-off. We've come up with three things that you need to keep in mind before selling jewelry in NYC.
Your jewelry may not be worth as much as you think - deal with it!
We're not saying this goes for every transaction (because there are some really really really valuable pieces out there) but sentimental value, sometimes plays a role in how much you think your jewelry is worth. Always remember that when selling jewelry, the only thing in a jewelry buyer's mind is how he/she would profit from a transaction.
So forget how this silver necklace was given to you by your first love in your favorite vegan place for your first anniversary - chances are, it really isn't worth that much.
So what would help you come into terms with the actual value of your jewelry? We came up with three of the EASIEST ways to find out how much your jewelry is really worth.

Having your jewelry appraised not only gives you an idea about how much your piece is worth, but also helps you set a realistic price (more about that in a little bit!). However, just because it was appraised at a bajillion dollars doesn't mean that you can sell it for a bajillion dollars. Usually, appraisals are inflated for the sole purpose of insuring it for its value if it's stolen or accidentally damaged.
Additionally, appraisals allow you to acquire all the necessary documentation for your jewelry. For example, the Gemological Institute of America (GIA) has a list of accredited associations that provide trusted appraisals all over the world.
So do the legwork! Your diamond's not going to appraise itself!
The rule of thumb is to never sell to the first person/place that gives you a decent price. Yeah, it can be close to the price that you want and - rarely - it might be a lot better than what you're looking for but NEVER EVER sell to the first place that gave you have asked for an offer. You might get better offers out there and, if you've exhausted all efforts to go from one place to another, but never found a better offer than the first one, isn't it more comforting to know that you actually put the time and effort to look for a better payout?
Always remember: You can always go back to the first place that offered you a decent payout. There is absolutely no harm in looking for better options out there.

Now that you've visited a lot of places and have received different offers for your jewelry - you can now set a realistic price. You might be thinking, "Huh? Shouldn't setting a realistic price on my jewelry come AFTER I've had my jewelry appraised?"
We know it sounds weird, but hear us out!
A lot of places that buy jewelry are pretty open to negotiating a price. The reason why we placed this as a third tip is that once you have visited a lot of places and have received different offers, you can now find a middle ground to their offers about how much you could actually sell your jewelry. Setting a realistic price not only prevents you from being disappointed, but also gives you a sense of contentment in what payout you will receive.

You might be laughing at this but this actually happens. There have been a lot of instances when sellers have actually backed out of a sale because they are not prepared to let their precious jewelry go. It's understandable from an empathetic point of view but, at the same time, don't you think you've wasted your time and the jewelers time by doing so?
Before making the final decision to go to the jeweler's shop and sell your jewelry, make sure you are emotionally ready to let go of it and everything that it stands for. Understandably, some jewelry pieces carry a much heftier emotional price than its actual monetary worth so be sure that you are ready to let it go. Considering the plethora of options you have out there - ready to appraise your gems and give you instant cash, many will find it easy to sell jewelry today. However, you need to prepare yourself emotionally before you proceed with the sale. Keep these tips in mind and make your visit with the jeweler both a pleasing and gratifying one.
For more information about the value of your diamond, set up an appointment with Luriya today!