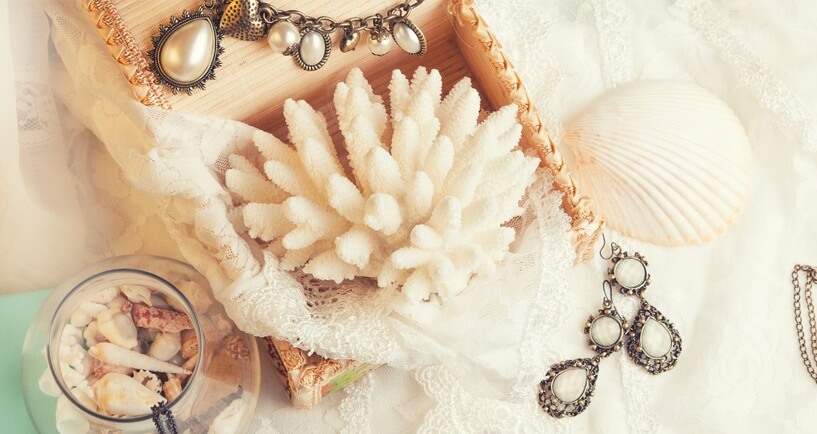 No one really loves to do anything chores-y (and no, Monica Geller arguments are NOT welcome!) but something about the fresh air, the budding flowers, and the vast sea of flourishing greenery that just give off a new-season-new-me kind of vibe. You feel what I'm saying? No…? Okay, hear me out!
Spring, as they say, has always been synonymous with a fresh start or a new beginning. As cliché as all of this sounds, it is – in a way – true. Spring cleaning is a practice for people who want to escape the never-ending cycle of buying and storing. You might be scrunching up your nose and thinking, "No… I don't do that," but trust me, we all do.
Same goes for your jewelry. Trends for Spring/Summer 2018 might completely be different from the jewelry you bought last year – so the question now is, what to do with old jewelry? Check out our three tips to keep in mind when cleaning and organizing your well-loved bling:
Storage Solutions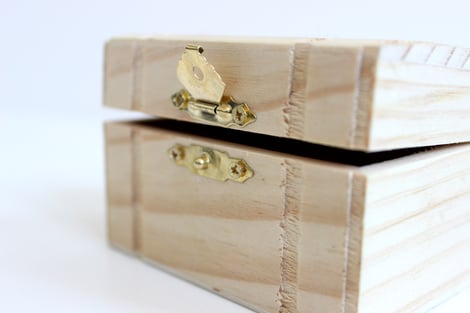 If you are as disorganized as I am, you probably have all your things stored haphazardly all over your apartment. Your jewelry, like most items, need proper storage. The main reason is that jewelry, when scratched or damaged, loses value and most of the time, you might not be able to restore it to its original elegance.
It's always a good idea to lay everything out and do an inventory of how much jewelry you own, organize them by type, and dedicate a corner/spot for all your jewelry. After doing a quick audit, you can now shop around for jewelry boxes that would suit your needs. Make sure that these jewelry boxes have individual compartments for necklaces, rings, bracelets, and earrings. You can also check out wall-mounted accessory frames or free-standing jewelry holders that would not only organize but also showcase your trendy jewelry collection!
Pro-tip: Inspecting each jewelry piece is also a great idea in order to determine which pieces that need repair or cleaning since the older they are, the more prone they are to being tarnished.
Cleaning Tips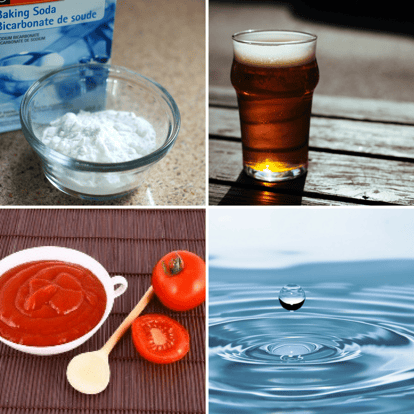 After laying everything out, it's now time to inspect each of your jewelry pieces to see if something needs cleaning. Now you might be wondering,
"Huh? Cleaning?"
Yes, cleaning. Jewelry, like most of your things, needs cleaning as well. Here are some cleaning tips that we recommend:
Baking soda, water, salt, and dish soap – Use a toothbrush with extra soft bristles to brush jewelry with harder stones/metals. DO NOT use for softer metals like silver and goal or pearls and opals.
Baking soda, water, vinegar
– Use a soft cloth or a damp sponge to rub and rinse. This mixture can also be used to polish gold.
Beer
– Yes, BEER! Pour a little bit of beer onto a soft cloth and start running your solid gold jewelry pieces to get that shine back.
Ketchup
– You heard that right. Ketchup. Turns out this well-loved condiment is also a well-known product for cleaning tarnished silver as well as brass and copper.
Regular soap and water
– If you don't have any of the stuff mentioned above, you can always rely on regular soap and water to get the job done. Use this mixture for gold and platinum jewelry as well as pearls and opals.
Selling Old Jewelry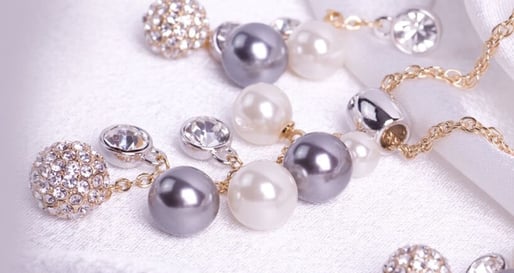 Here comes the exciting part: determining which ones to keep and which ones to discard. Discard?! No, don't worry, we're not crazy. Take a quick look at your jewelry pieces and ask yourself which ones you have worn in the last year and which ones you haven't. Pretty sure about 50% of the jewelry you own haven't been worn in such a looooong time that you don't even know where you got it from or who gave it to you. Now what do you do? You can either give it away to your loved ones or *drumroll please* sell! Here are some tips to keep in mind when selling your jewelry:
Know your stuff – Make sure you know what you have and how valuable they are.
Set a realistic price – Now that you know the market value of your jewelry, it's now time to set a realistic price. Having unrealistic expectations for your jewelry would only cause disappointment. Always remember that your jewelry is pre-loved. If you set an unrealistic price for your pieces, then people would just opt to "buy it new."
Keep your emotions at bay – It's always important to be emotionally ready to sell. Most of the time, jewelry symbolizes love which makes it more difficult to sell them.
Still unconvinced? Luriya has come up with an excellent and FREE starter guide to selling jewelry which you can check out HERE!
What are you waiting for? Get your gloves and your feather dusters and start cleaning!