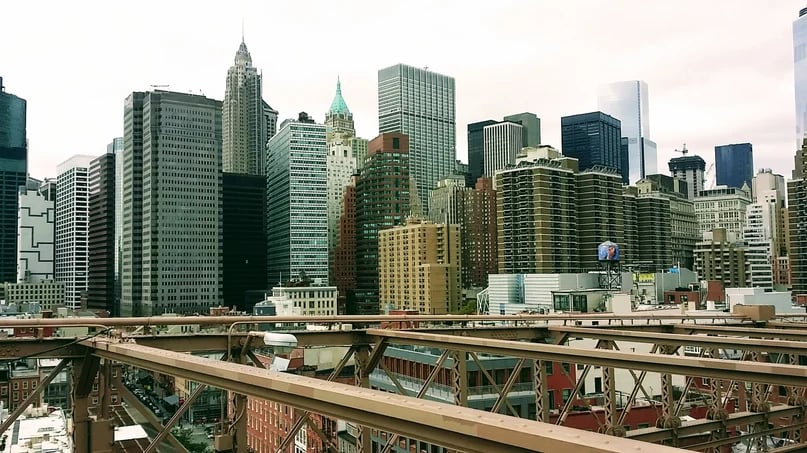 With tall buildings and endless traffic, sometimes New York City feels absolutely inescapable. As tourists flock and natives cringe, it becomes more and more difficult to remember that the world extends past the Hudson. This goes for the world of retail as well. While many consumers believe that NYC is the world's hub for all things retail, they are surprisingly mistaken.
Take, for example, Tokyo's Shinjuku neighborhood. It is a little known fact that Shinjuku neighborhood is one of the world's most famous shopping districts, while the glitter of New York City's 5th Ave falls into a sparkly second place.
But who's competing?
In a world where we live behind screens and barely look once before crossing the street, it is important to look outward and see the world holistically. To do that, any jewelry or retail enthusiast must speak the famous streets and hot spots of other cities, no offence NYC.
So where to start? London, Paris, or Tokyo?
Bond Street in London.
The name is Bond… James Bond…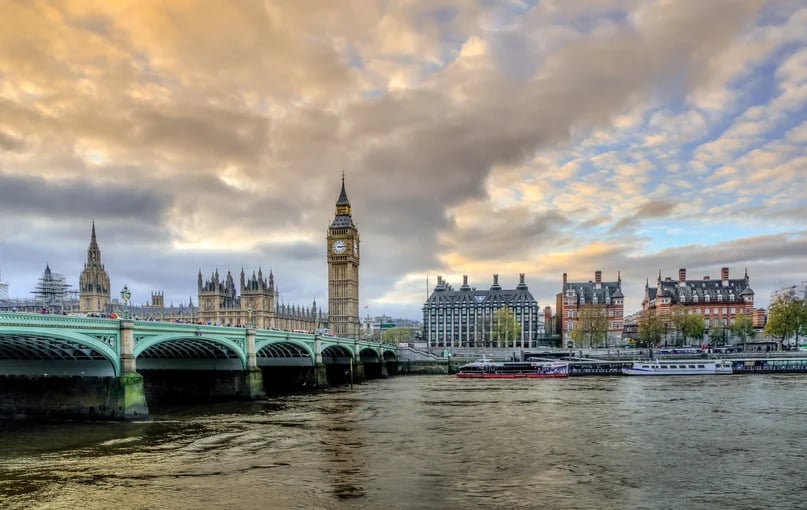 In the West End of London lies a major shopping street calling Bond Street. Connecting Piccadilly in the south to Oxford Street in the north, Bond Street has been famous for retail since the 18th century. Dotted with multiple storefronts, Bond Street is known for its prestigious and expensive fashion outlets. It is divided into two sections respectively: Old Bond Street and New Bond Street. Adjacent to the divide is the London branch of Tiffany & Co.
As time went on, the street only grew in its glamor. The bourgeoisie became increasingly interested in Bond Street during the 18th century. The street became a popular retail destination for those residing in Mayfair, and by the end of the century had been taken over by an upper-class group called the Bond Street Loungers. They were known for their flashy appearance and high and mighty behavior. Currently, Bond Street is home to brands such as Asprey, Bulgari, Burberry, Chanel, Cartier, Dolce Gabbana, and many more.
As far as jewelry and diamonds go, we were shocked to find this article showcasing gigantic diamond rings found on Bond Street. With diamonds more costly than mansions and a rich and elegant history, any diamond enthusiast should add Bond Street to their list of destinations.
Avenue des Champs Elysées in Paris.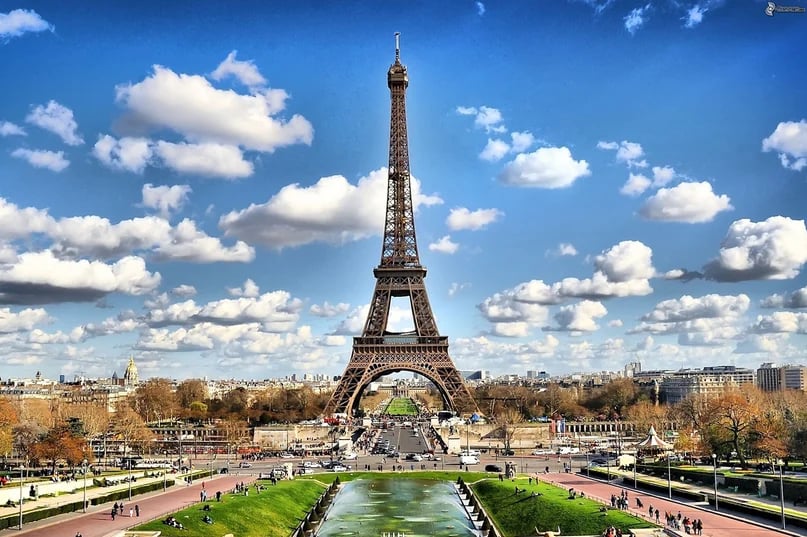 Pronouncing it is your first step.
Making it there is anyone's dream.
This world famous avenue needs no introduction. What was once a vast land of open fields, is now a runway for tourists and locals to make their way to the Arc de Triomphe. During the reign of Louis XIV, the empty land was converted into a garden in 1667 as an extension to the Tuileries Garden. Its creator, Andre Le Notre designed a long promenade, with flowerbeds and two mirror rows of elm trees, waving at each other from across the street. This beautiful boulevard was originally named "The Grand Promenade" and was renamed Champs-Elysées in 1709. By the 18th century the avenue had become extremely high class, surrounded by gardens, townhouses, and near-by mansions. Currently, Champs Elysées is home to classic jewelry favorites such as Swarovski, Cartier, Swatch, and Tiffany & Co.
This shopping adventure will keep you up and on your feet, hopping from window to window, but worry not, if you're a New Yorker, this should be a breeze.
Okachimachi in Tokyo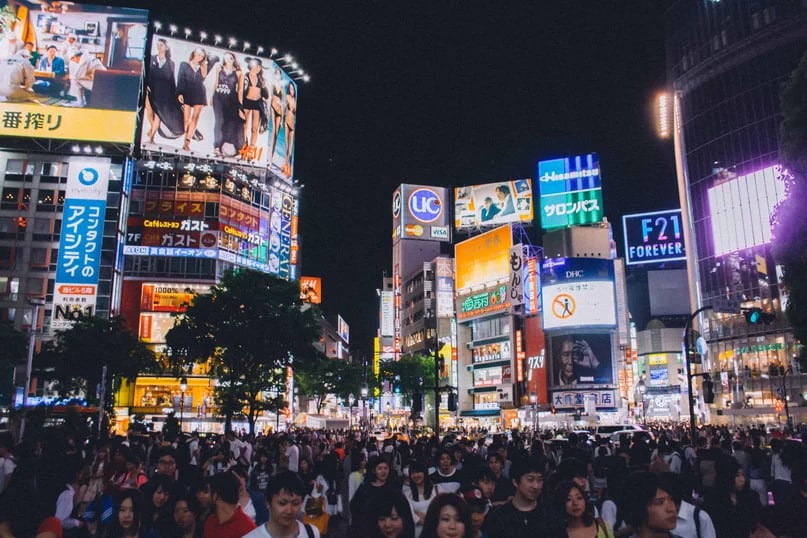 Who knew that Tokyo has their own Diamond District?
While Tokyo has been named one of the most expensive cities in the world, it is also known as the world's best place to shop - hands down. Nestled between the Ueno and Akihabara district is Okachimachi, a little-known hub for shopping in Tokyo. This gem is considered the Jewelry District of Tokyo. Tight-nit and urban, this area closely resembles the hustle and bustle of New York City - so if you thought you were escaping, you'd better think again.
In the past, Okachimachi was where the samurai made their territory. It was formed in the Edo era which lasted from 1603-1868 and was marked by economic growth and enjoyment of arts and culture. Over time, these samarai went from making their living through craftswork, to becoming jewelry makers.
Within Tokyo's Jewelry District are various shops which carry everything and all things jewelry. Shopping for gold, silver, diamonds, or pearls? You've come to the right place. Some stores even offer jewelry fixing.
If you're looking to sell your jewelry, there are places for that as well.
And last but not least...
The Diamond District in New York City.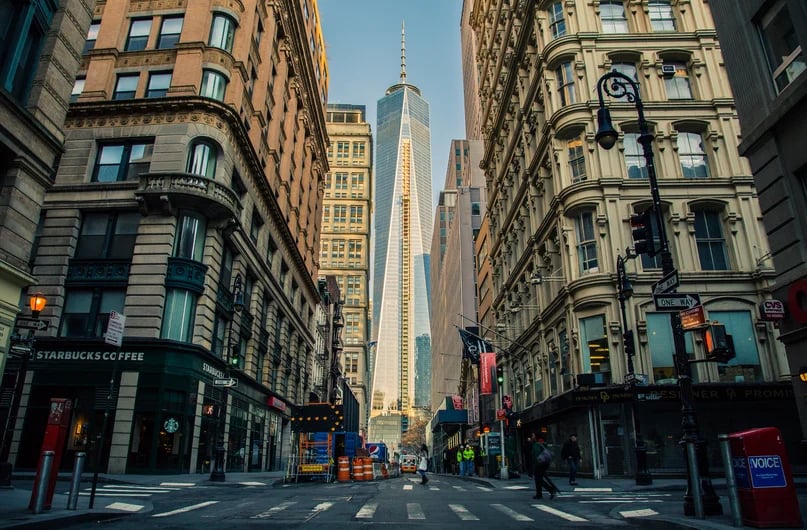 To read about this prime street for selling your jewelry and hunting down precious diamonds, check out this article about the secrets of the Diamond District.
Happy Traveling Jewelry Enthusiasts!