Without a doubt, watches are some of the most versatile and functional accessories that one can have in their wardrobe. Sporty, vintage, or classic, each timepiece is unique and serves a purpose for a particular event or time in one's life. If you're someone who finds that you like a watch for every occasion, you may start to find yourself with quite a few watches in your collection.
Watch collections are often a source of pride for the owner. However, if you've been growing your collection for a while, you could feel as though it is beginning to get out of hand, or that your timepieces just aren't drawing you in the way they used to.
Whether you have an extensive watch collection, or a modest assortment of a few key pieces, everyone is due for an occasional watch collection upgrade.
While the idea of revamping your watch collection may seem tempting, it's easy to be intimidated about where to start; after all, your timepieces cost a pretty penny and you don't want to see them go to waste. However, occasionally reviewing your watch collection and giving it a good upgrade is essential.
Let's get in to the why and how below.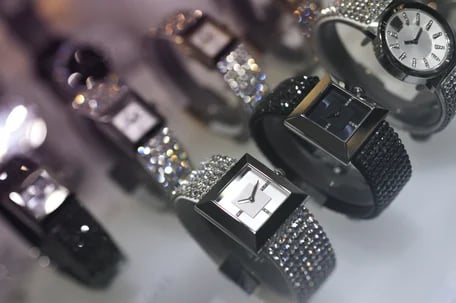 The Why
Upgrade – Maybe It's Time for an Upgrade
Maybe it's been a few years – or a few decades – since you've bought or been gifted a new watch.
Oftentimes, watches have a timeless quality to them. It seems you can never go wrong with a classic timepiece as it will never go out of style. While this rings true with certain classics, take a moment to evaluate the watches in your collection that lack this quality. How do those watches compare with newer ones on the market today? Are their aesthetics comparable to watches currently available?
If you find yourself questioning whether a certain timepiece still belongs in your collection, consider swapping it out for a more updated piece instead.
Trends – Keep Up with The Trends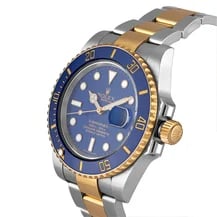 Not only is your watch functional, it's fashionable. Often, we use watches to express our personal taste or mood that day. Watches have evolved from being purely practical tools to symbols of style and success.
Like with anything else, watches are also susceptible to current trends. Just as you likely wouldn't wear the same eyeglasses you wore in 1990, you likely wouldn't do the same with your watch, either. Except for timeless luxury classics, like an ageless gold Rolex, watches should keep up with the trends and reflect the current style. After all, your watch is an expression of yourself – you want to keep it looking current and trendy.
Declutter – Get Rid of What You Don't Use
We could all do with a little less clutter in our lives. If you're sorting through your watch collection and realizing that you only gravitate towards a few key pieces, consider scaling your collection back.
While collecting can be an exciting and fulfilling hobby, if you're not wearing what you buy, then it's time to reconsider what's in your collection. After all, these miniature works of art are meant to be worn and seen. If they're simply collecting dust, considering updated your collection with pieces that you will truly be excited to wear.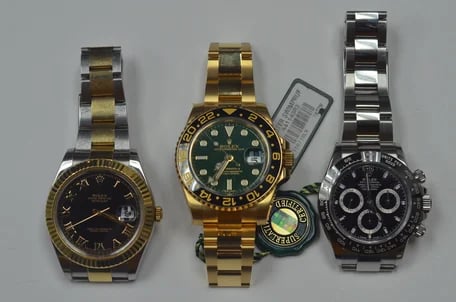 The How
Buyers – Sell Your Unused Watches
Look around at your watch collection. Do you have gorgeous luxury timepieces sitting there unused? You might as well sell your luxury watches to update your collection and make some money at the same time.
It's important to note that selling watches is only worth your time if they're quite valuable. Generally, watches over $500 USD will have excellent resale value.
Selling your watches gets your unused timepieces off your hands and out of your collection; thus freeing up space for new watch purchases. Even if you're not planning on making any additions to your watch collection anytime soon, selling your unused watches gives you the satisfaction of loving and using every watch you own. After all, how good must it feel to look at your watches and love every single one, rather than also having to glance at the pieces that do not bring you the same joy?
However, the real reason that most people sell their watches is so that they can profit. As a watch collector, you know better than anyone how much a luxury watch can sell for. As a bonus, the money you're bound to collect from a luxury watch sale will help finance any new timepieces you decide to bring into your collection.
Before a sale, the condition, quality, and rarity of the watch will be considered. The price you're offered will depend on what the buyer finds.
If your watches are sitting unused in your collection, you're not benefiting from them. And if you're not benefiting from your watches, it's time to reconsidering owning them. What better way to profit than to sell your luxury watches? It's critically important to find a reputable watch buyer whom you trust; but, once you do, you're bound to walk away with a profitable sale.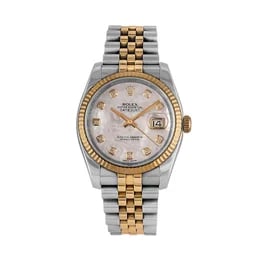 Customization – A Small Change Can Do the Trick
Perhaps you're not ready to take the plunge and sell any of your luxury timepieces. Or, maybe you're already satisfied with every watch you own. In that case, a big change isn't necessary. If you're just looking to make some small changes, there is an easy way to customize your watches.
If you don't already know, many watches come with replaceable watch straps. If you're looking for a simple and temporary change, just switch out the strap of your watch for another. With this method, your options are endless. If you've been wearing a black leather strap, switch it up and try out a rich, cognac-colored hue. Or perhaps the warmer months are approaching and you're looking for a lighter style – try out a fabric strap for a more relaxed look.
This method is so simple and allows you to try out hundreds of different options. That way, your watch can always look up to date and seasonal. Not only does it allow for more versatility in your wardrobe, but it is also more economical than buying brand new watches.
If you're interested in these types of customizations, research whether this can be done with the watches in your collection.
Strategize – Be Strategic and Explore
When you're searching out new timepieces to add to your updated collection, use strategic thinking to guide you. If you've just taken the plunge and upgraded your watch collection, don't ruin all your hard work by adding in new watches that you don't love or won't use. This is especially important if you already have a large collection. Remember to be practical in your shopping.
It's appealing to run out and immediately grab the timepieces that catch your attention. However, you must be strategic and think about what you already own. For example, if your collection is mostly comprised of sports watches, it's tempting to buy a new one while you're updating your collection. However, try stepping outside of your comfort zone and going with a watch style you don't already own. Perhaps, consider further exploring the world of vintage watches or dive watches. A well-rounded, yet curated, watch collection gives you the diversity you crave along with a careful selection you'll truly use.
But remember to be realistic: only buy what you can see yourself wearing. Don't feel compelled to buy something simply because someone tells you that you should. Buy only what you like, and what you feel is personally worth owning.
After all, if you're just going to upgrade your watch collection with timepieces you will never wear, what was the point?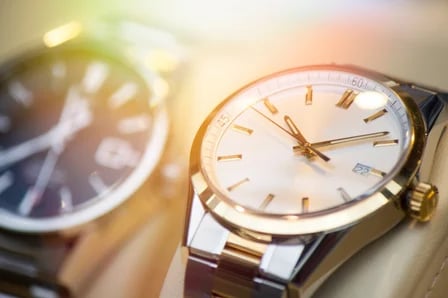 If you're thinking about upgrading your watch collection, now's the time to start. Keep in mind that upgrading your watch collection does not need to be instantaneous. Though you may want to, you don't have to rush the process. Take time to discover which watches, brands, and styles truly speak to you and which ones you can live without.
Remember to think strategically about your decisions and you're bound to be satisfied with what you end up with. Above all, have fun with the process. Collecting watches should be enjoyable, after all!