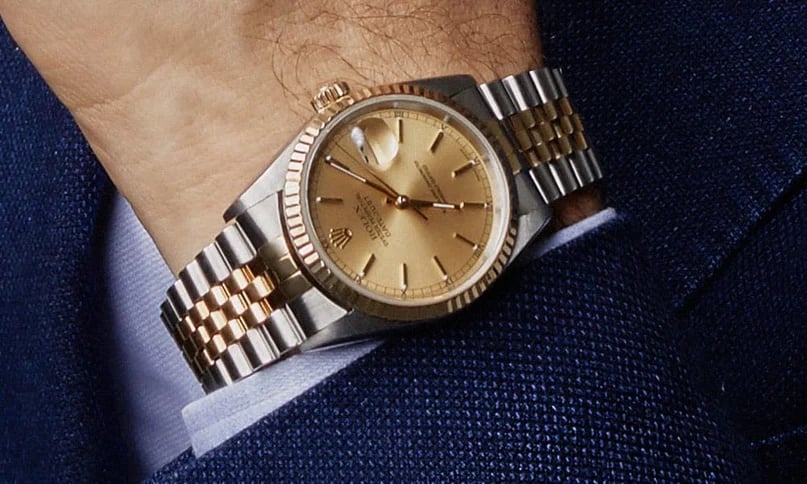 Are you a watch enthusiast? Whether you love to collect luxurious Rolex watches or are interested in selling your watch, you must know the exact value before you go ahead and sell your Rolex watch. Although the market for pre-owned luxury watches is thriving, it can still be difficult for you to determine the best way to sell your watch.
Here are some useful and easy to understand tips and information to help you become familiar with the process of selling your Rolex.
1. Find The Serial Number Of Your Rolex Watch
The first step to selling your Rolex is to determine your watch's value. For this, you need to find the reference as well as the serial number of your watch. It'll be easier to locate the reference number if you've got the paperwork for your watch. In case you don't have the paperwork with you, no problem. Simply examine the watch case; the serial number will be present between the lugs on the exact opposite side of your watch case. In some models, the serial number is also engraved on the space between your watch's crystal and dial.
2. Keep The Box And Papers Ready With You
Thinking of, 'sell my Rolex'? Perfect. Now you need to keep the warranty card and certificate of your watch ready. The certificate and paperwork usually include the date and time your watch was last serviced. Having the box and papers will help you quote a higher price for your pre-owned watch. Such documentation will also help you attest to the authenticity of your Rolex watch.
3. Conduct Your Research
Before you sell your Rolex watch, find out the key information about your watch including- your watch model, reference number and current market value. Is it a limited-edition watch? What do the online reviews say? What is customer feedback? This will help you evaluate the resell price of your Rolex.
4. Condition Of Your Watch
What is the condition of your watch? How well you have kept your Rolex can affect its resale price. Is your watch working properly? Does is it look worn off? If your watch consists of all original parts, then this can increase your resale value. On the other hand, if your watch was polished or any aftermarket parts were added, it can lower your resale value.
5. Use High-Resolution Images
If you're going for an online platform to sell you Rolex, make sure to click clear and high-resolution images. Online buyers need to be ensured that they are investing in a genuine product even if it's a pre-own Rolex. Take pictures of the front and back of your watch and post them online along with your warranty card to establish credibility.
6. Add Precise Information
Whether you choose an online platform or an offline mode, you must have all the relevant information about your Rolex including its model, model number, serial number and so on. You can get a preliminary quote on your luxury watch based on its final inspection. Double-check the information you provide to your potential buyers; you need to be upfront and honest when it comes to divulging essential information about your watch's condition.
Looking to sell your Rolex watch?
We at Luriya offer the best resale price value to customers selling their pre-owned Rolex watches. Our friendly staff members will appraise your Rolex watch and offer a seamless selling experience to you. We are committed to serving our customers by simplifying the buying and selling process of pre-owned Jewelry, Watches, Precious Stones and Coins. We provide an exceptional return on investment to our customers.
Get in touch with us on (212) 256-0025 for more information.