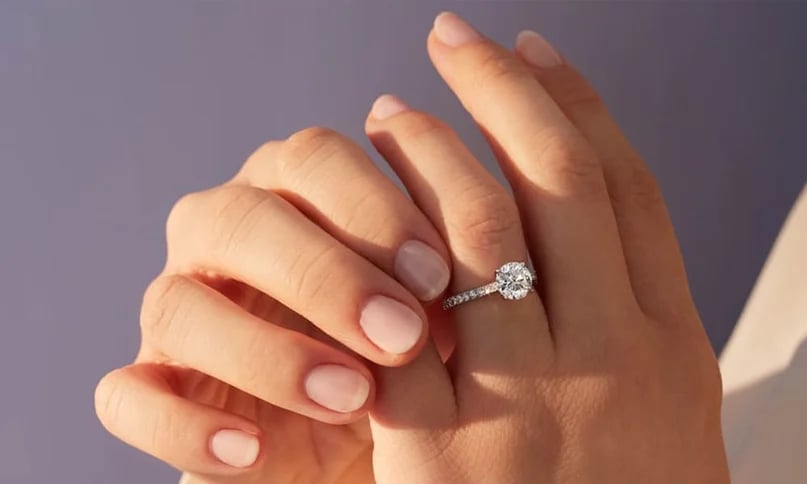 If you've recently gone through a divorce, you might be wondering what to do with your engagement ring which was once a symbol of love and commitment for your partner. You may come up with plenty of ideas but to make the ultimate decision you need to consider a few important factors such as the resale value of your ring, searching for genuine buyers and so on.
If you're confused about whether you want to sell your engagement ring or keep it, this blog explains important strategic options in detail to help you make a well-informed decision.
1. Repurpose Your Engagement Ring
Instead of keeping your ring as a reminder of your wedding, why not simply repurpose it? In simple terms, repurposing means remodeling your ring to make a new piece of jewelry. You can convert your ring into a pair of earrings, bracelet, necklace or even an anklet. Think about completely redesigning your ring into something new and unique. You can get your original ring custom-made using other pieces of your jewelry. This will completely alter the look of your ring and make it more appealing and useful.
2. Get Accurate Valuation
Start with thorough research if you're thinking of selling your engagement ring. Getting an accurate valuation of your ring will help you evaluate your options and make the right decision. Find out what is the resale value of your ring. The value will depend on the type and material of your ring. For example, the resale value and quality of a diamond ring depend on its clarity, weight, cut and color. If you have more information on your diamond ring, you'll be better prepared and set an ideal selling price for both online and offline modes.
3. Save The Ring
If you're against the idea of selling your diamond rings, you can pass them on to your children. Leave something valuable for your kids as a keepsake. Giving something of sentimental value to your children will help you keep the jewelry in the family.
4. Choose A Reliable Buyer
When struggling financially, selling the engagement ring would be a smart move on your part. To sell your engagement ring at the right price, you need to have a trustworthy buyer first. Go for a certified buyer with good reviews. Make sure the gemologist has enough industry experience and can answer all the questions you might have on the valuation of your engagement ring. Some stores also offer online selling options where you can schedule an appointment and directly sell your engagement ring without any hassle.
5. Auction Your Ring Online
Sell your engagement rings online. But before you proceed with the online selling method, get your ring appraised. Describe the main characteristics of your engagement ring. Post pictures and put your contact details along with the ring's price.
Want to get an online ring appraisal? Luriya is a licensed and accredited firm, we have a team of experts who can help you get an appraisal of your engagement ring. If you're planning to sell your diamond rings, make an appointment today. Our professionals will do a thorough examination of your ring to offer a fair and accurate price.
To get in touch with our gemologists, call us on (212) 256-0025. You can also share your requirements via mail at info@luriya.com.