Let's Talk About Gold Buyers & Prices...
First, We Need To Answer:
What Are Gold Buyers?
Gold Buyers Buy Gold!
It's That Simple.
BUT
To say they ONLY Buy Gold is an UNDERSTATEMENT.
Gold Buyers are skilled in the Art of Evaluating, Buying, and Selling Gold Jewelry.
These Connoisseurs Trade Gold with Private Sellers, Auction Houses, and Trade Show Vendors.
Amongst their areas of expertise, they have a keen sense when it comes to Testing Your Gold Jewelry for Artistic Quality and Financial Value.
Testing the gold before buying is a Staple Process every Jewelry Buyer conducts before sealing the deal.
Buyers are knowledgeable and always up-to-date on the current Market Price of Gold (More On Gold Rates Later).
With an In-Depth Assessment of your Gold and the Current Market Price, they can appraise it's Value and Offer a Price on the spot.
Types of Gold Buyers
There are 2 Types of Buyers
Company Buyers

Independent Buyers
---
Company Buyers
These are buyers who are associated with or working for a certain single entity company.
Company buyers are focused on the turnover and the profit of your jewelry, and not so much on the Jewelry piece itself. When buyers work with this mindset, it can lead to Incorrect offer amounts with 'Fake' reasons to validate their bid.
---
Independent Buyers
These are Buyers who are not associated with a corporation or umbrella company, such as Regular Jewelry Shops and Local Buyers In Your Area.
Yes, they may also aim to turnover and make a profit, but these individuals are more respectful of the art of owning Gold Jewelry and Selling it. Some Buyers even Collect Gold with no incentive for profit.
---
Want To Sell Gold Online?
Sell To An Independent Buyer:

At Luriya We Revel In The Beautiful Jewelry We are Fortunate to Purchase
And
We Respect The Art Of The Trade With The People We Do It With.
Show Us How Beautiful Your Gold Is! Get Your Free Appraisal. It's On Us!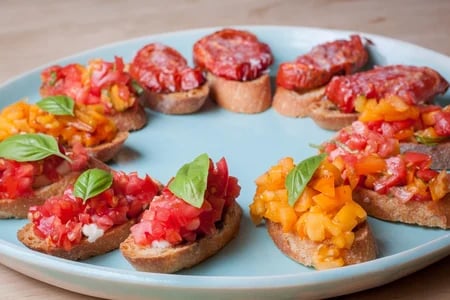 -: Now Before I Deliver The Main Dish,
Lets Have The Appetizer !
What Is Gold Worth?
Before You Sell Your Gold Jewelry to a Buyer Know The Value Of The Gold You Hold!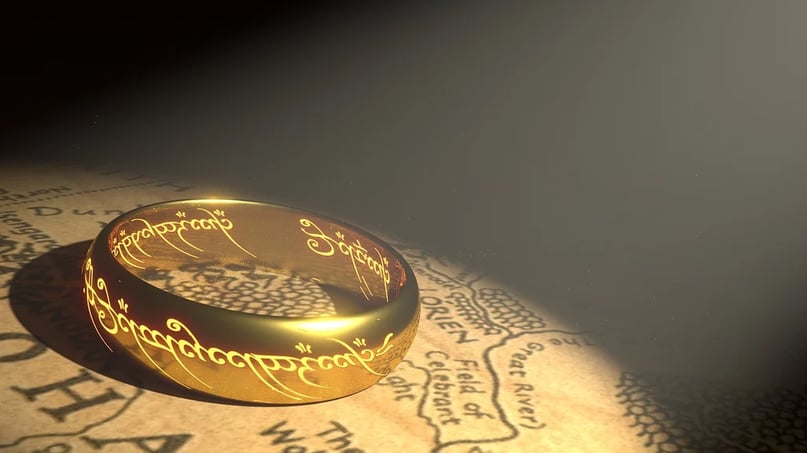 What's A Karat?
A Karat is a Unit Of Purity for Gold.
The Higher the Karat the Purer Your Gold.
The Purest Form Of Gold Is 24 Karat Gold.
There is No 25,26,27-Karat Gold So if you hear of such things your Scam Alert should be going off.
Yellow & Green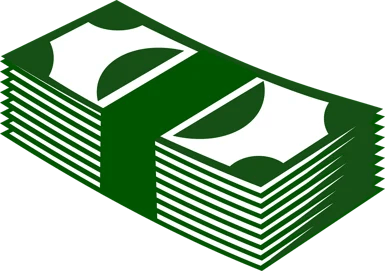 When Selling Yellow Gold for Cash
The More Yellow your Gold is the Higher it's Karat.
Which Leads to More Cash For Your Gold.
Higher Karat = Higher Cash
More Yellow = More Green !
Pure Gold, However, is Too Soft and Malleable.
Therefore creating Gold Jewelry Cannot be accomplished with Pure 24 Karat Gold.
Other Metals like Silver, Copper, Platinum, Palladium, and Zinc are often mixed into Gold to create the Beauty You Hold.
However, There is One Downside.
With a mixture of Other Metals your Gold falls into the Lesser Levels of the Karat.
( Lesser Levels ===> Lesser Purity ===> Lesser Value )
These types are 22-Karat, 18-Karat, 14-Karat, 12-Karat, 10-K etc...
To Understand the Breakdown of these Karat Levels you can further indulge yourself in this Gold Purity Guide.
OR
I can sum it up for you.
Each Karat indicates 1/24th of the Whole. So a piece of 14-Karat Gold Jewelry would have 14 Gold and 10 Other Metal Properties to complete it.
And With Only 14 Karats of Pure Gold it holds Less Value compared to an 18-Karat with 18 Gold And 6 Other Metal Properties.
What Are Gold Hallmarks?
Hallmarks are identifying marks that can provide an appraiser with useful information about the gold.
Real gold is sent to an assay office where it is stamped with a hallmark.
This was put in place to protect the consumer, to prove the authenticity and prove the customer bought it. And, gold jewelry will have a stamp from the designer.
An appraiser will use a magnifying glass to identify the hallmark. And, based off the hallmark, he or she will know the gold is authentic and when and where it was made.
Why Evaluating Gold Is Important
Since there are so many Different Levels of Gold Purity, Buyers need to check your item's Karat value in order to create an accurate assessment of your jewelry.
Doing so Helps Jewelry Buyers and Sellers Select a Price that's Reasonable and Negotiable.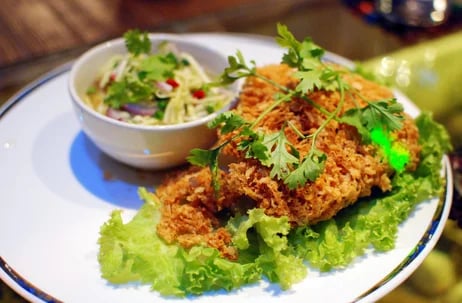 -: Now For The Main Course!
How Gold Buyers Evaluate Gold Jewelry
Any Reputable Jewelry Buyer MUST ask for ID.
BY LAW, A Government ID is required for any such trade to happen.
This helps prevent money laundering and assists all ongoing investigations of stolen items.
Check for Hallmarks
Scrap Gold Buyers will Check your Gold's Hallmarks and Evaluate your Gold For its Purity (Karat), Troy Ounce (Weight), Color Grade, Type of Setting,
And
Any Additional Components.
Determine If Your Gold is Natural or Synthetic
Sometimes Buyers will adjust their initial offer based on your Gold's Natural or Synthetic makeup.
Natural Gold
Is Real Gold mined from the Earth.
Synthetic Gold
Has the Characteristics of Natural Gold
But are Grown and Created in laboratories; Making Them INAUTHENTIC.
Read more on the Differences between Natural, Synthetic and Imitation Gems.
Then follow this 2.4min interactive Prezi on Natural Gold vs Synthetic Gold.
Know The CURRENT Market Value
Buyers will know the Market Value of Gold before they even meet with you. This assists them with offering a tangible price after evaluating your item.
Some may even try to swindle you with a false market value and under price their offer.
Therefore it is Wise to Know the Current Market Value before walking in to an appraisal, giving you Leverage on the Situation.
Assess for Brand Authenticity
Some Gold Jewelry is even more Golden than their Karat just for their brand status.
A 14-Karat Gold Necklace might go for $700 (I'm Just Putting Numbers Together)
BUT IF
You Have the SAME 14-Karat Gold Necklace with a Luxury Brand Name On it, The Price will Skyrocket to a $1,300+.
Know If Your Gold is Authentic in Any Way and use that as a Selling Point for a Higher Offering.
Offer A Price
Finally, The Buyer considers all the above mentioned elements and Delivers you a Price.
He or she will also provide accompanying reasons with this offer.
Listen Closely to their remarks as here is where the swindling might occur.
However, if you are working with a reputable jewelry appraiser, fear not. Together, you should be able to come to a fair price both you and the buyer agree with.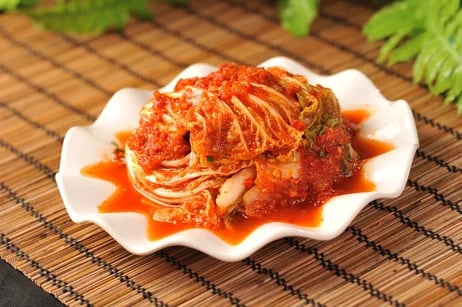 -: Don't Forget The Side Dish !
Do You Know The Price Of Gold?
Leverage The Negotiation!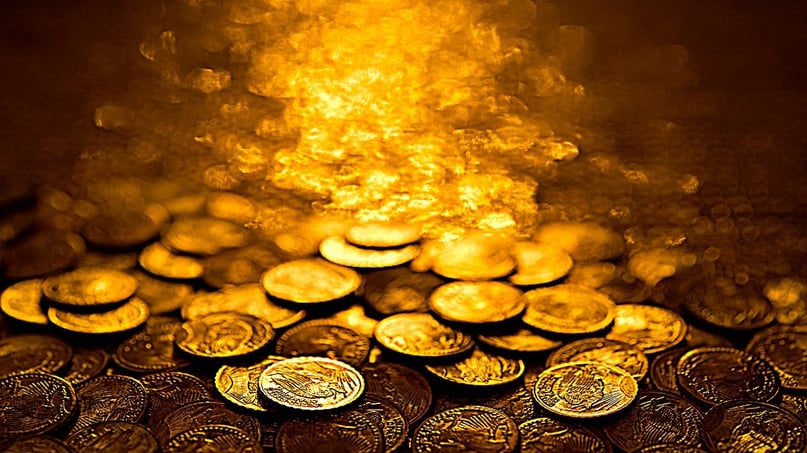 What's The Gold Rate ?
The Gold Rate is the Current Value of Gold In the US.
Knowing The Rate is imperative in the Negotiation of your Gold.
Look Up The Current Market Rate Today by checking the COMEX.
The COMEX is the Primary Market for Trading Metals like Gold.
How Does Market Value Influence Price?
When Gold Buyers decide on a Offer Price one factor they always consider is the Current Market Price Of Gold.
Always Check the Gold Price Forecast before you meet a Buyer.
Also Check The Gold Price Today to see its current value. This helps you, the seller, determine an ultimate price point you're satisfied to sell at.
Why Should You Know The Market Price?
Knowing How Much Gold Is Worth can better position you in the Negotiation process.
Shady Buyers will not hestitate to use fake Gold Prices to validate their Lowball offers.
Again, Just By KNOWING
How Much Gold Is Worth you are Better Positioned to Counter-Argue and Counter-Offer the Negotiation if it begins to turn against your favor.
It's even Best to mention the Gold Rate before they do.
By Showing the Buyer
You Do Know what the current Price of Gold is
And
You Do Know How it will factor into the Offer
You Minimize the Potential of getting scammed and Prevent the Buyer from even attempting to do so.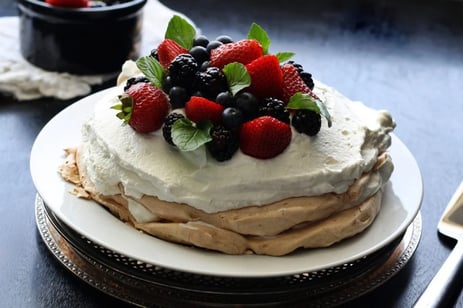 -: And Finally, DESSERT !
How To Sell Gold For Cash With Scrap Gold Buyers
8 TIPS
1. Know The Current Price Of Gold Beforehand
Check The COMEX and Leverage It.
2. Know Your Gold's Karat
Check Your Gold's Hallmarks for Karat, Weight, Color Grade etc..
3. Check For Brand Authenticity
If your jewelry has an authentic brand name, it will definitely get you more bang for your buck.
4. Avoid Pawn Shops
Pawn Shops tend to low ball you for everything. A reputable Jewelry Buyer with top notch Credentials will be more willing to offer a fair price for your Gold Jewelry than a pawn shop.
5. Test Your Gold
Test Your Gold's Weight (Troy Ounce),
Magnet Test Your Gold. etc..
Check Out These 5 Simple Tests To Tell If Your Gold Is Real.
6. Expose The Rarity
If Your Gold Is Rare In Anyway
Make Sure To Mention and Leverage it in the Negotiation!
Don't be afraid to brag.
7. Get Quotes (Appraisals or Certificates)
Get Quotes from Appraisers before selling.
This will prevent A Buyer From from deceiving you with a lower offer than you deserve
A Quote From A Refinery Is Even Better.
A Refinery is where Gold Buyers go to smelt down your Jewelry that they just bought.
(That's 1 Way Buyers Make Their Money)
8. Check Gold Buyers' Credentials (Gemological and Appraisal Education and Affiliations)
Ask your Buyer about any Appraisal Education and Affiliations they might have with Jewelry Associations like American Society of Appraisers, Jewelers of America, New York State Jewelers Association, and/or the Gemological Institute of America.
The Best Place To Sell Gold
To Gold Buyers In NYC is...
The Diamond District !
47th Street's Diamond District is filled with Jewelry Buyers who not only Buy Diamond Jewelry,
But Also Buy:
Gold Jewelry, Silver Jewelry, Antique Jewelry, Coins, Emeralds, Rubies & Even Watches.
Where To Sell Gold Jewelry Online
WE BUY GOLD!
Luriya is an Affiliated and Reputable Jewelry Buyer in NYC with proper Appraisal Credentials and Procedures.
We are More Than Happy to Give You a Free Gold Appraisal.
Come Get Cash for Your Gold.
Get Your Free Appraisal & Get Cash Upfront.
And To Conclude...
Don't Let Gold Buyers (Or Any Jewelry Buyers for that Matter) Fool or attempt to Befuddle you on the Worth of Your Own Gold Jewelry.
Always Remember,
That The Same Methods A Buyer or Appraiser uses to evaluate your Gold,
You Can Do Too!
Yes, you are going into a situation where the value of your jewelry will be Tested then Judged
But
To Negotiate On A Level Playing Field
It is Better to have Knowledge of your Own Gold with an Initial Price already Thought Out.
This Way,
You Are Well Aware of the Factors that Lead to a Fair Price.
Written By:
Don't Stop There !
READ MORE...
-----> 9 Jewelry Blogs You Should Be Following
-----> Ancient Byzantine Jewelry at The Metropolitan Museum of Art
-----> Secrets of the Diamond District
-----> Deciphering Jewelry's Secret Code: Hallmarks, Maker's Marks
-----> Insider Tips for Selling Jewelry in NYC on 47th Street
-----> AARYAH trunk show at Dreams On Air
-----> UMB Women's Fashion and Accessory Tradeshow Trends