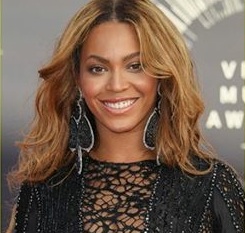 From an obsession with oversize drop earrings to gold bracelets and black diamonds, the jewelry trends we spotted at the Late-August award shows packed some serious star power.

Held in Inglewood, California, on Sunday, MTV's annual Video Music Awards turned the spotlight on bold styles favored by the young and ultra-hip. The next day in New York City, the celebrity world was on display again as the 66th Emmy Awards honored primetime stars dressed to impress. Examined together, these two events give a good indication of the jewelry trends to watch in coming seasons.
As always, big-name designers like Fred Leighton and Lorraine Schwartz dominated the red carpet at both events, but lesser-known brands such as Beladora, Doves and Ofira Jewels, also had their moments. Here are four standout looks.